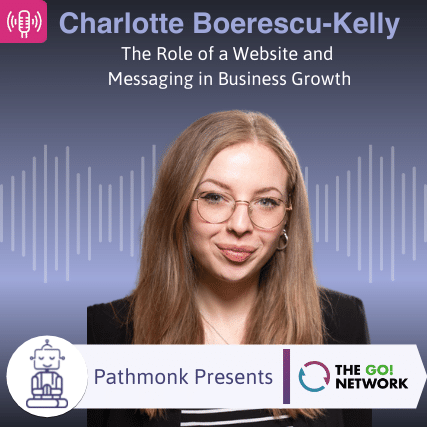 The way your audience perceives your business is crucial to lead generation, conversion optimization, and overall business growth. When confusing messaging or unclear company missions cloud your website you can quickly lose prospects.  Placing her efforts into market research, persona analysis, and message testing as the Head of Marketing from The GO! Network is Charlotte Boerescu-Kelly. The GO! Network acts as a middle man between brands and agencies, raising the bar of these relationships and connecting you with the right people. As you can imagine with varying personas and industries Charlotte offers us great insights.
Take The Next Step on Your Growth Journey
Growth Marketers in the show focus mostly on one of the three big problems. Increasing the number of leads, reducing the customer acquisition cost, or improving the lead quality – that's why they are in growth in the first place. Reports from Gartner and real experience from the guests show that >70% of the buying journey is happening online.
The step-by-step Ebook guide below will help you to get started and analyze the digital buying journey on your website. Take this cheat sheet to accelerate revenue for your company. The buying process has changed, has your website experience?
Get The Buying Journey Guide
Read practical advice, best practices, and expert tips to help you become a master of your website's buying journey