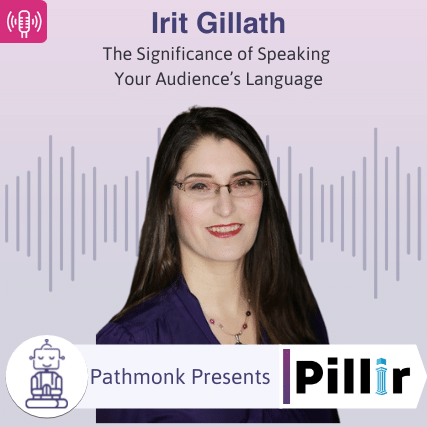 Introduction
You've got a great home. You've spent time and money finding a house with the perfect foundations and potential. But it's not quite your dream home yet. Do you spend more time and money hunting for that 'perfect' home that might not exist? OR do you take what you have and make it the perfect home? It's the latter for me. Now let's put this in the context of your business. You have the product, you have a team but you could do with some modernization.
With Pillir's low-code development platform, you can modernize your business applications, accelerate your innovation, and do it all while cleaning up your digital core and simplifying future migrations. It's a fraction of the cost and time. Passionately taking the time to discuss Pillir's benefits and their solution is VP of marketing, Irit Gillath. Irit breaks down this complex industry and discusses the significance of speaking your audience's language when it comes to marketing in it.
The team knows exactly who their target audience is and now Irit is hyper-focused on highly focused market reach. One of the most valuable elements for Irit when it comes to growing the business is developing an understanding of your audience. This helps Pillir to speak their audience's language and ultimately reduce the time-to-value and build trust with their audience.
Take The Next Step on Your Growth Journey
Growth Marketers in the show focus mostly on one of the three big problems. Increasing the number of leads, reducing the customer acquisition cost, or improving the lead quality – that's why they are in growth in the first place. Reports from Gartner and real experience from the guests show that >70% of the buying journey is happening online.
The step-by-step Ebook guide below will help you to get started and analyze the digital buying journey on your website. Take this cheat sheet to accelerate revenue for your company. The buying process has changed, has your website experience?
Get The Buying Journey Guide
Read practical advice, best practices, and expert tips to help you become a master of your website's buying journey