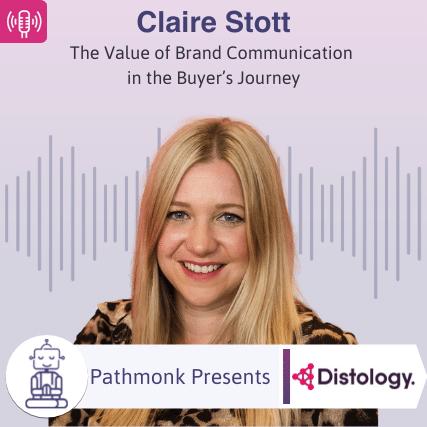 It's a competitive world out there and it is vital to have a strong and authentic brand in order to differentiate yourself. But, to do that a brand identity must be defined and communicated. Working effortlessly to perfect brand communication is marketing manager of Distology, Claire Stott. Distology is an award-winning cloud IT distributor helping to represent market-leading and innovative vendors to launch their products or services efficiently with impactful and clear communication. Listen in for more marketing insights and buyer journey strategies.
Take The Next Step on Your Growth Journey
Growth Marketers in the show focus mostly on one of the three big problems. Increasing the number of leads, reducing the customer acquisition cost, or improving the lead quality – that's why they are in growth in the first place. Reports from Gartner and real experience from the guests show that >70% of the buying journey is happening online.
The step-by-step Ebook guide below will help you to get started and analyze the digital buying journey on your website. Take this cheat sheet to accelerate revenue for your company. The buying process has changed, has your website experience?
Get The Buying Journey Guide
Read practical advice, best practices, and expert tips to help you become a master of your website's buying journey