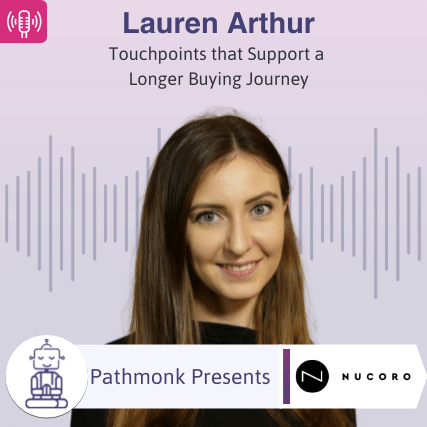 In a longer buying journey prospects will ultimately spend more time investigating facts and information by doing  thorough research and in-depth comparisons and as marketers, it's crucial to support them at every stage. Working to understand buyer behavior and better support a longer buying journey is Head of Marketing at Nucoro, Lauren Arthur. Nucoro is a flexible digital investment platform that enables financial institutions to build digital savings, investment, trading, and wealth management propositions at speed and scale. Lauren explores the successes and improvements of their website and offers us insights into the growth channels she is leveraging.
Take The Next Step on Your Growth Journey
Growth Marketers in the show focus mostly on one of the three big problems. Increasing the number of leads, reducing the customer acquisition cost, or improving the lead quality – that's why they are in growth in the first place. Reports from Gartner and real experience from the guests show that >70% of the buying journey is happening online.
The step-by-step Ebook guide below will help you to get started and analyze the digital buying journey on your website. Take this cheat sheet to accelerate revenue for your company. The buying process has changed, has your website experience?
Get The Buying Journey Guide
Read practical advice, best practices, and expert tips to help you become a master of your website's buying journey