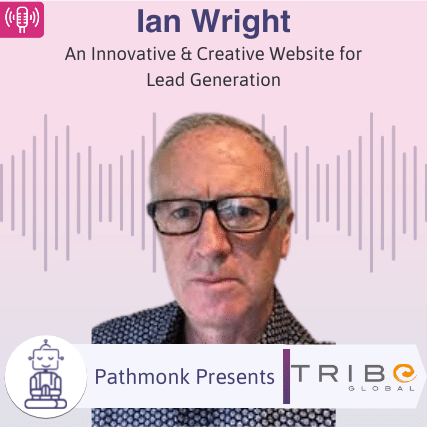 Introduction
The Scottish are said to be some of the best storytellers. Whether it's the soothing, deep, and rhythmic accent or their history of telling tales you can't help but listen. Ian Wright, from Edinburgh, is the Managing Director from Tribe Global and he offered us not only business growth advice but life advice. Tribe Global is a growing network of successful, independent, owner-run communications agencies and business Partners. Their mantra: One Tribe. Many Vibes. This is a celebration of their differences and the uniqueness of their people and their agencies.
Ian passionately discusses the need for the empowerment of agencies and their role in ensuring clients are future-fit and part of a growing community. To continue to expand their tribe of ambitious and hard-working agencies and independents, Tribe Global executes a refreshing, creative and fun website harnessed for lead generation.
Ian and his team work to move with a changing world and address the most essential issues of their clients. To be thought leaders, experts, storytellers, sharers, and innovators. By always adapting and expanding, Tribe Global can continue to be a lead generation machine empowering clients to reach goals and dreams. Sláinte! (A Scottish cheers to your health)
Take The Next Step on Your Growth Journey
Growth Marketers in the show focus mostly on one of the three big problems. Increasing the number of leads, reducing the customer acquisition cost, or improving the lead quality – that's why they are in growth in the first place. Reports from Gartner and real experience from the guests show that >70% of the buying journey is happening online.
The step-by-step Ebook guide below will help you to get started and analyze the digital buying journey on your website. Take this cheat sheet to accelerate revenue for your company. The buying process has changed, has your website experience?
Get The Buying Journey Guide
Read practical advice, best practices, and expert tips to help you become a master of your website's buying journey