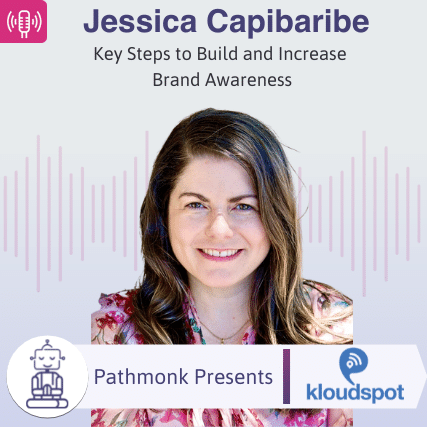 Introduction
People thrive on social interactions. There are studies that show that socializing is a vital ingredient to our happiness. So when the pandemic hit it's no surprise a lot of us felt defeated and perhaps a little sadder. As we start to embrace our post-pandemic lives we're on the hunt to build up those connections in both work and life, even if that means virtually. KloudSpot is a situational and awareness platform that uses AI to spot opportunities for a better and more connected experience for end-users.
To offer us more insight into this one-of-a-kind solution was the director of demand generation, Jessica Capibaribe. Jessica was particularly excited about their new solution, KloudHybrid that will help create a happier and more engaged workforce as businesses embrace post-pandemic life. Jessica is focused on continuing to grow brand awareness in order to reach users who can benefit from their solutions and understanding the buyer journey to better serve prospects
By focusing on high-quality content, ungated assets, and targeting relevant channels she hopes to grow that vital brand awareness and build loyal and engaged customers. Jessica is pure and passionate with a determination to make our lives better and be a part of businesses' success as they grow and develop in the new age.
Take The Next Step on Your Growth Journey
Growth Marketers in the show focus mostly on one of the three big problems. Increasing the number of leads, reducing the customer acquisition cost, or improving the lead quality – that's why they are in growth in the first place. Reports from Gartner and real experience from the guests show that >70% of the buying journey is happening online.
The step-by-step Ebook guide below will help you to get started and analyze the digital buying journey on your website. Take this cheat sheet to accelerate revenue for your company. The buying process has changed, has your website experience?
Get The Buying Journey Guide
Read practical advice, best practices, and expert tips to help you become a master of your website's buying journey