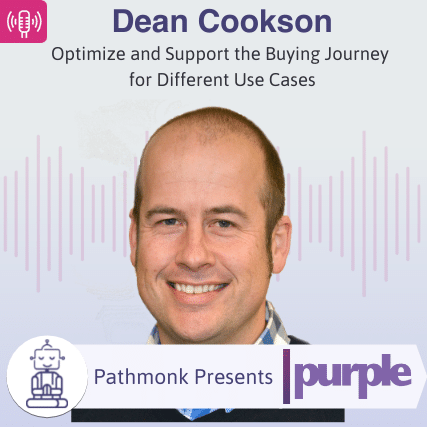 Introduction
As we come out the other side of the pandemic, I hope it's the better side for most, venues, restaurants, hotels, and stadiums start to get back to business as usual. Many have fought hard to stay alive and now look to continue to thrive by bettering the user experience. Purple offers the ultimate offline tool for businesses to understand, identify and improve guest experiences. They make spaces more intelligent by using existing infrastructure like WiFi and cameras, so you can optimize venue safety, enhance the visitor experience and drive revenue.
The marketing director. Dean Cookson, joined us to discuss the growth channels and future of Purple, as well as dive into his perspective on common marketing challenges. With such a new solution and a growing market, Dean and his team are focused on increasing awareness of their solution and communicating their value successfully. With a wide range of use cases, industries, and buyer personas Dean is eager to improve their buying journey. To continue optimizing the website to support and personalize user journeys.
Knowing that their solutions can offer value to the survival and success of venues Purple actively works to generate demand with partnerships, content marketing, marketing tools, and respectful outbound campaigns. As their prospects begin to express interest Dean stresses the necessity to nurture leads quickly and support the buying journey for all use cases.
Take The Next Step on Your Growth Journey
Growth Marketers in the show focus mostly on one of the three big problems. Increasing the number of leads, reducing the customer acquisition cost, or improving the lead quality – that's why they are in growth in the first place. Reports from Gartner and real experience from the guests show that >70% of the buying journey is happening online.
The step-by-step Ebook guide below will help you to get started and analyze the digital buying journey on your website. Take this cheat sheet to accelerate revenue for your company. The buying process has changed, has your website experience?
Get The Buying Journey Guide
Read practical advice, best practices, and expert tips to help you become a master of your website's buying journey