The Latest Growth Marketing Insights in 20 min
The Latest Growth Marketing Insights in 20 min
No time for Pathmonk Presents is a fast & effective show to sharpen your growth marketing skills suiting your schedule. 20 min episodes with data-backed success & failure stories.
The Latest Growth Marketing
Episodes Wherever You Like
The Customer Journey Show
The Customer Journey Show
What do the top founders & marketers know that you don't about a stellar buying journey? Discover how to think about your customers and take action like they do, straight from the experts themselves.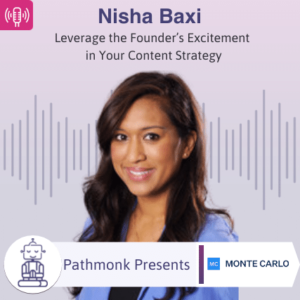 Podcast
Nisha Baxi joined the team ready to expose the brand and promote its growth by leveraging the founder's excitement for the product in their content strategy.
Read More »
The Growth Marketing Show
The Growth Marketing Show
The Growth Marketing show is where ambitious marketers learn from a mix of experienced mentors through short & crisp 20 min. interviews.
The AI-Powered Buying Journey Toolkit
Read practical advice, expert tips, and get free cheatsheets and templates to help you become a master of your website's buying journey.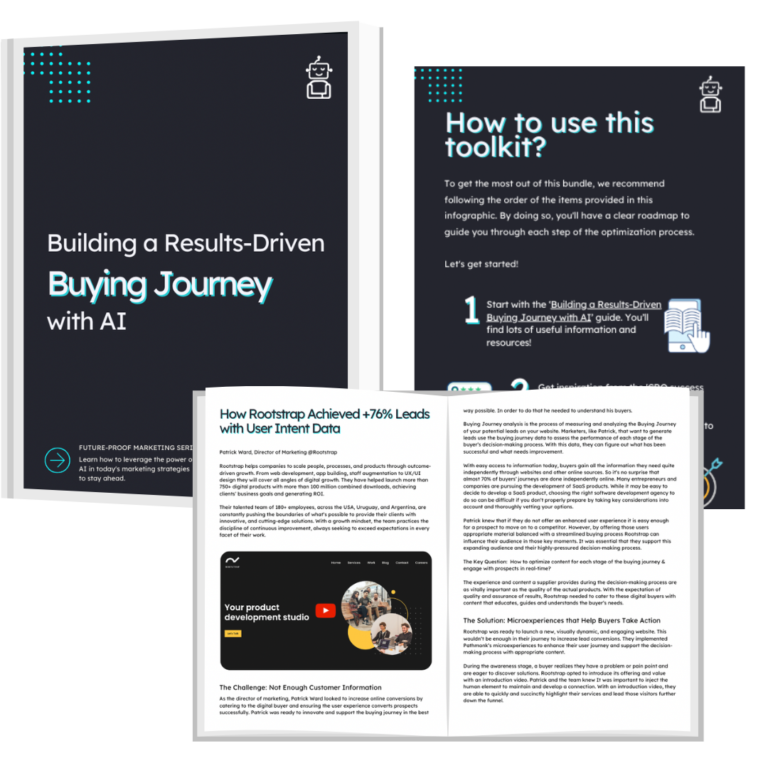 The Growth Marketing Show
The Growth Marketing Show
The premiere destination to help grow your business. Get inspired from the best growth marketers around the world & discover strategic growth opportunities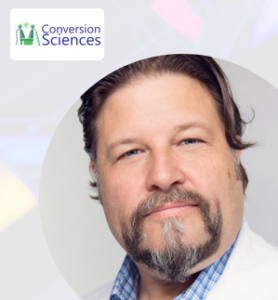 Podcast
Growth Marketing Expert On all major Podcasting platforms: iTunes/Apple Podcast​ Spotify Google Podcasts Introduction Every website has hidden money in it: sales or leads that go uncaptured because of mistakes in the messaging or the design. Flawed customer journeys that make it almost impossible to complete the sale or request a demo. Brian's team at ConversionSciences as deep expertise in optimizing eCommerce and lead generation websites across a wide range of industries. After eleven years of optimizing websites Brian's team has uncovered THE formula for generating more qualified leads and sales. They bring a scientific approach to the table to uncover the best
Read More »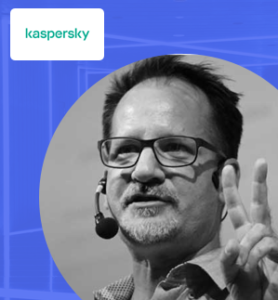 Podcast
CRO Expert On all major Podcasting platforms: iTunes/Apple Podcast​ Spotify Google Podcasts Introduction We met with Ivan Imhoff Global VP of Digital at Kaspersky. With over 20 years in online distribution and marketing experience, his passions lie in the digital realm. Ivan has experienced blue chip and start ups, managing online distribution, digital acquisition strategy, optimising online marketing campaigns with a focus on ROI and customer acquisition. His mission is to bring deep knowledge and understanding of what drives website conversions, how thought and behavior can be influenced and changed. He has grown tired of "Tips and Tricks" or "I have an
Read More »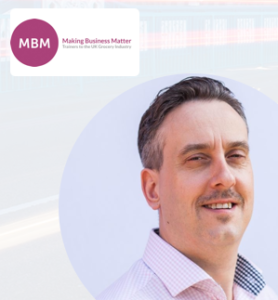 Podcast
SEO & Web Performance On all major Podcasting platforms: iTunes/Apple Podcast​ Spotify Google Podcasts Introduction Darren's team at Making Business Matter (MBM) delivers Soft Skills Training to the UK Grocery Industry while being The Home of Sticky Learning. Darren has a career or 2 halves. The first 13 years he was at Buying at Sainsbury's, a UK supermarket. His last job there was buying £1bn of fruit with his team. For the last 17 years he has run MBM, a soft skills training provider working with suppliers to UK supermarkets. We help them to improve their soft skills through our
Read More »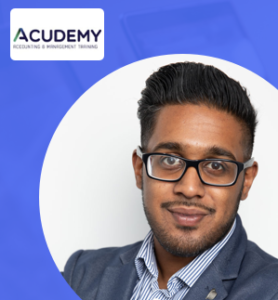 Podcast
Growth Marketing Expert On all major Podcasting platforms: iTunes/Apple Podcast​ Spotify Google Podcasts Introduction Yousouf Neetoo is the Managing Director of trading as Acudemy Training, an independent Training organisation. He has drawn his experience from a background in corporate insurance broking meeting a range of businesses and individuals. He focusses on providing insightful, high quality, high value and innovative programmes that deliver measurable impact and results. As such, Acudemy approach fuses proven teaching practices with a consultative, result centric outlook that emphasises the practical application of knowledge to your strategic aims and needs. We talk with Yousouf about how his
Read More »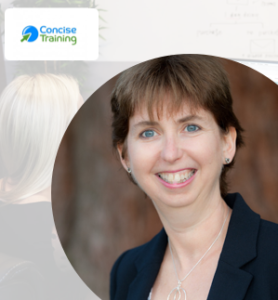 Podcast
Training & Consulting Company On all major Podcasting platforms: iTunes/Apple Podcast​ Spotify Google Podcasts Introduction Concise Training was established in 2008. Mary Thomas originally created Concise Training to provide Microsoft Office Training to businesses. Mary quickly started to use Social Media to get the word out about her training courses and was soon asked to provide Social Media help, advice and training. Mary has been in the IT industry for over 20 years, in both technical and project management roles. Today, she speaks with us about how she is growing her business online by implementing repeatable processes and systems. Tune
Read More »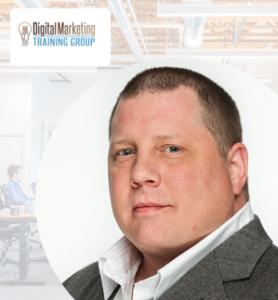 Podcast
Growth Marketing Expert On all major Podcasting platforms: iTunes/Apple Podcast​ Spotify Google Podcasts Introduction Joe Schaefer from the Digital Marketing Group is teaching Entrepreneurs to build up their successful Marketing Agencies, but he has a candid secret that made him comfortable to speak in front of everybody. The Digital Marketing Training Group has over 100 years of combined digital marketing experience. We are unique in that we are a doorway for people to start and operate their own independent digital marketing businesses without having to have tech or marketing experience. Joe Schaefer, is the Director of Marketing, and he brings
Read More »