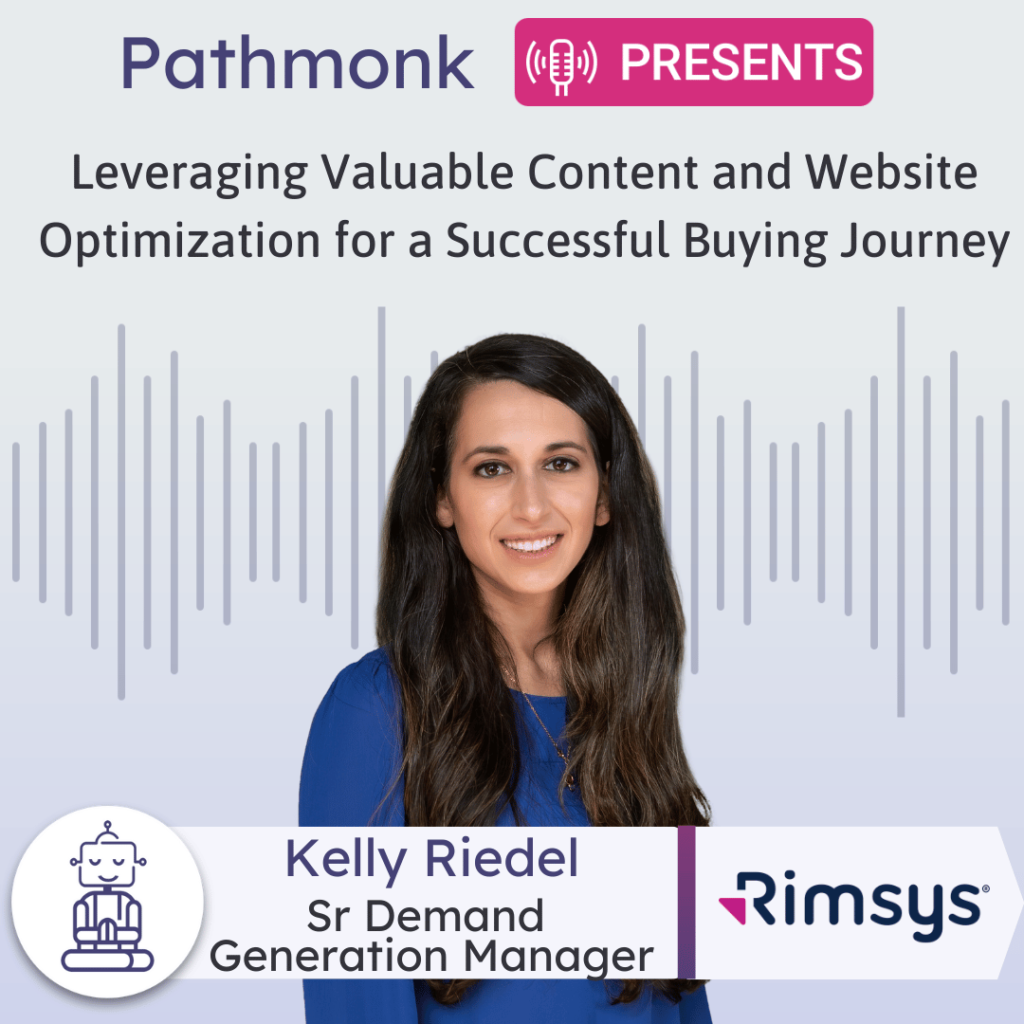 Introduction
Plan better, execute faster, and ensure compliance. Yes, yes, and yes, please. Senior Demand Generation Manager, Kelly Riedel at Rimsys joins us to dive into how they achieve this for MedTech companies. Rimsys is a Regulatory Management Software that helps digitize, automate, and create regulatory order for the MedTech Industry. Kelly dives into Rimsys' mission, target customers, and the different channels they use for customer acquisition, which includes organic search, paid search advertising, email marketing and nurturing, and in-person events in combination with relevant content that addresses specific regulatory challenges. Their website plays a critical role in their marketing efforts, serving both as an informational resource and a conversion driver. Kelly stresses the importance of having a clear and informative website for medical technology manufacturers, so they prioritize clarity, their value propositions, and strive to provide valuable content to prospects at different stages of their journey.
Take The Next Step on Your Growth Journey
Growth Marketers in the show focus mostly on one of the three big problems. Increasing the amount of leads, reducing the customer acquisition cost or improving the lead quality – that's why they are in growth at the first place. Reports from Gartner & real experience from our guests show that >70% of the buying journey is happening online while the competition for leads online is increasing.
The step-by-step Ebook guide below will help you to get started & analyse the digital buying journey on your website. Take this cheat sheet to accelerate revenue for your company.
Free AI-Powered Buying Journey Toolkit
Learn how to optimize your buying journey and speed up your revenue with top strategies and invaluable resources.