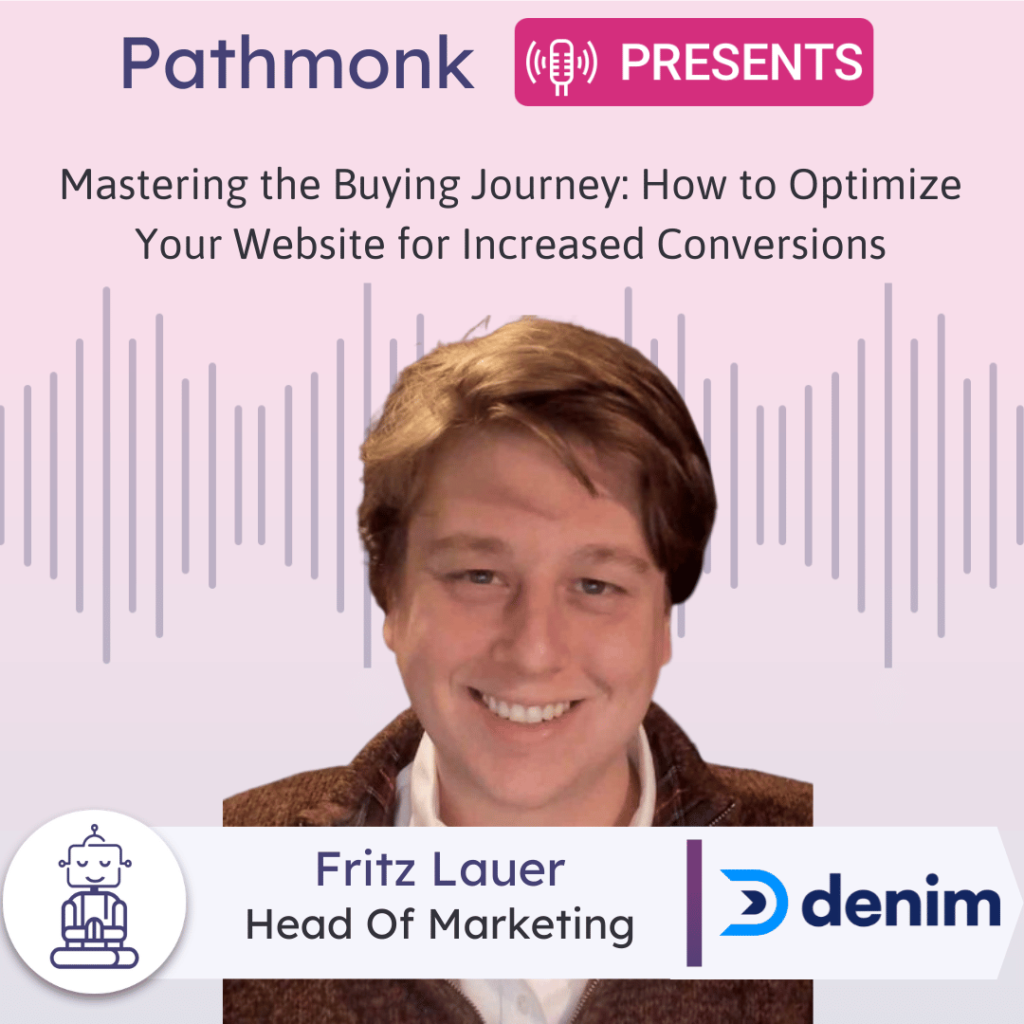 Introduction
When it comes to financial operations you expect security and simplicity. Fritz Lauer, Head Of Marketing joins us to dive into Denim. Denim is a financial enablement platform for the logistics industry. Their freight payment system offers an ecosystem of intelligent financial products, operations tools, and time-saving automation. Fritz dives into their key growth channels which have been primarily through outbound sales. Since adding marketing and rebranding, they have been able to accelerate learning and education in the marketplace, building a stronger brand and generating demand. Their website serves as an education portal with a lot of great content that helps prospects understand how to enter the marketplace and use technology in their business. Driving conversions on the website includes making the value proposition clear, having a straightforward user interface and user experience, and understanding the buying journey of the customer. The website is aimed at capturing the same demand as the ads and thought leadership programs, with messaging that quickly identifies the customer's problem and provides a solution.
Take The Next Step on Your Growth Journey
Growth Marketers in the show focus mostly on one of the three big problems. Increasing the amount of leads, reducing the customer acquisition cost or improving the lead quality – that's why they are in growth at the first place. Reports from Gartner & real experience from our guests show that >70% of the buying journey is happening online while the competition for leads online is increasing.
The step-by-step Ebook guide below will help you to get started & analyse the digital buying journey on your website. Take this cheat sheet to accelerate revenue for your company.
Free AI-Powered Buying Journey Toolkit
Learn how to optimize your buying journey and speed up your revenue with top strategies and invaluable resources.