Conversion funnels optimization can mean the difference between making a significant profit on your site and barely breaking even. Your conversion rate would be higher if you take fewer but quicker steps toward conversion. As a result, the marketing efforts would have a higher return on investment.
It is possible that you have not set up a conversion funnel on your website yet. Regardless, the prospects follow a similar path from "potential customers" to "paying customers."
It is essential that you understand your visitors' moves, whether they pursue a predetermined direction or choose to find their own path. This allows you to decide what steps you can take to assist them in progressing through the funnel.
What Is a Conversion Funnel?
A conversion funnel is simply a set of steps that a visitor must go through in order to convert. The conversion process can include several steps, such as purchasing something, creating an account, or performing another desired action.
Every product and website faces the first challenge of having a unique funnel that symbolizes how they approach advertising and perceive customer satisfaction. Another issue is that users may not always adhere to your "perfectly" constructed funnel and may enter it in unpredictable manners.
The movement of leads or visitors towards conversion can be visualized using a conversion funnel. The wide-open top represents the traffic that comes to your platform, of which only a tiny percentage converts and exits the funnel as actual customers.
The method of attracting prospects to a website is included in conventional marketing funnels. Display adverts, a podcast, or an old-fashioned advert could be the first point of contact where prospects learn about your product or services.
A conversion funnel is used in online businesses to describe the direction a user takes on your site.
Free AI-Powered Buying Journey Toolkit
Learn how to optimize your buying journey and speed up your revenue with top strategies and invaluable resources.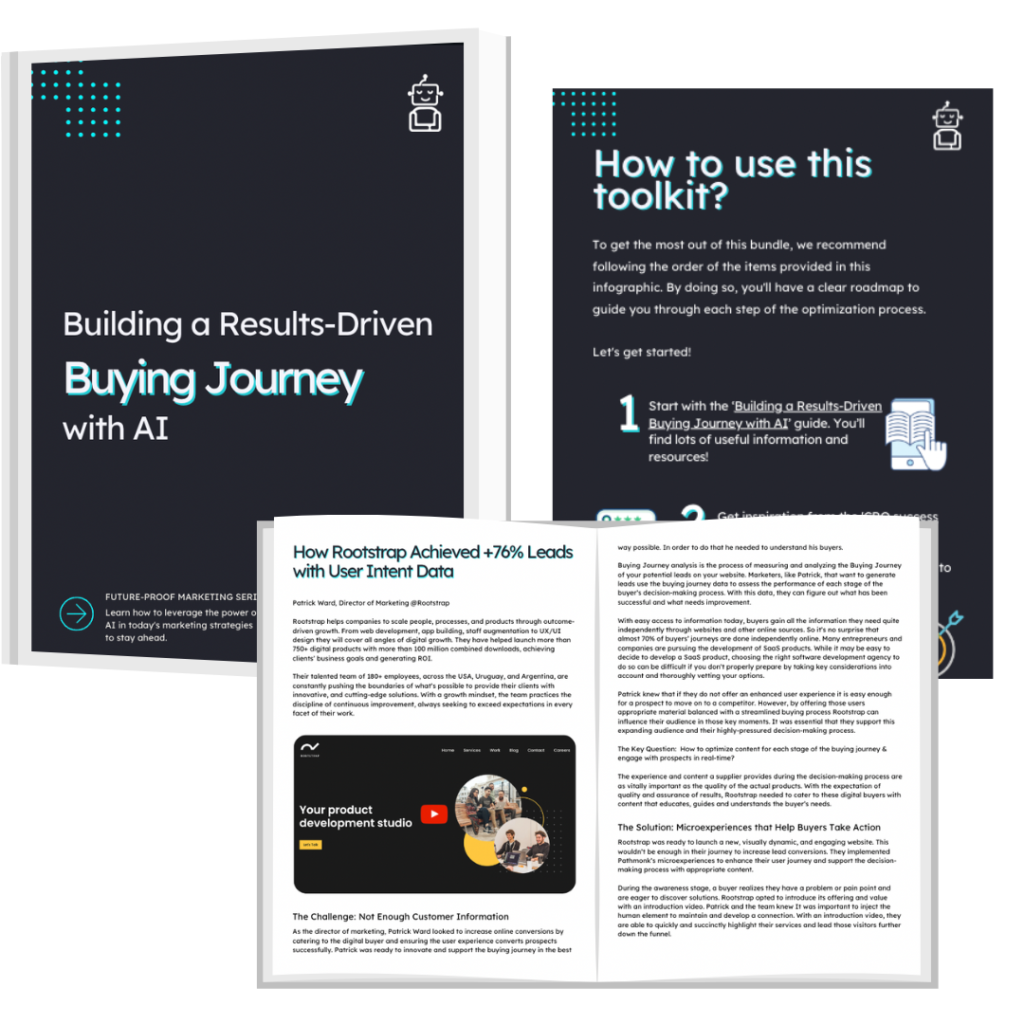 Why a Conversion Funnel Analysis Is Essential for Your Business
To boost your website's conversion rate, you must first figure out where potential customers leave the funnel. There are a few more things to think about if you are operating an online or digital platform.
Let us look at an example. If customers cannot find what they are searching for on your platform, they may go to another site in the hopes of finding it easier to navigate. In this scenario, the first stage would have a high drop-off rate.
You may see an increased drop-off rate between stages if the checkout page takes far too long to load and consumers who were ready to purchase become impatient.
A website conversion funnel analysis can assist you with finding leaks in the funnel, such as when visitors wander away to irrelevant sites, or when the funnel is blocked, such as when users drop off. This is the first phase in optimizing the conversion funnel.
What Are the Primary Characteristics of Conversion Funnel Stages?
Individuals can find various conversion funnel models. The type of model you apply should depend on the nature and industry of your specific business. In general, you can expect to find the following conversion funnel stages:
Purchasing or action
Evaluation
Retention
The AIDA model is an extremely common example of a conversion funnel. AIDA stands for awareness, interest, desire, and action. Your online marketing strategy reaches various individuals, and your company needs to ensure that they create awareness of the product or service. It succeeds in piquing the interest of some of them. Perhaps fewer people develop a desire for what you have to say or offer.
Just a small percentage of the individuals you manage to connect with at the awareness stage go on to become a sale or lead. Remember that action does not occur without a trigger or cause. You need to create a sense of urgency, show proof, offer discounts, or implement other strategies, to convert prospects into customers.
Maximizing your conversion funnel is, in certain ways, the most worthwhile goal of your digital advertising. It focuses on your clients, which leads to you optimizing every other aspect of your marketing strategy.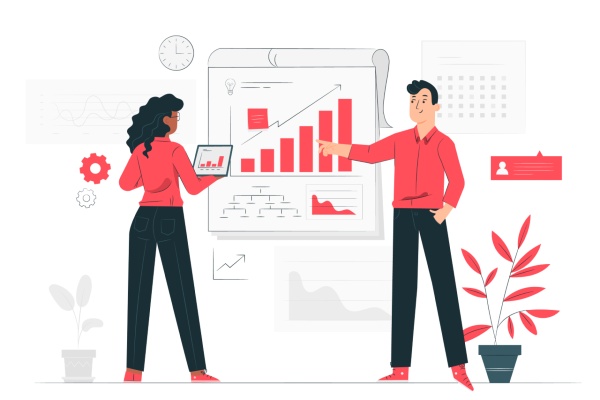 Your Funnel Optimization Strategy and Setting Goals
Take a step back and reflect if you want to develop a functioning funnel optimization approach. Make a mental note of your desired customer persona. Try to set measurable targets for the journey and then measure and test each phase in a systematic manner.
Choosing the Correct Metrics
Begin by describing your conversion goals, which should be based on your site goals, which you can derive from your business objectives. Since these are normally revenue-generating events, ensure your main metrics are focused on them.
Define the phases of your funnel and main metrics. The metrics you choose are completely dependent on the conversion objectives and reflect a crucial stage in the funnel.
Several metrics you can measure and track include:
Regular unique prospects
Visits or pages
Revenue per user
Return on advertisement spending (ROAS)
The average order values
Visitor-to-lead conversion rates and lead-to-customer conversion rates
Bounce rate
Make sure that you monitor the metrics over a set period. Following this, you can examine the funnel for leaks or blockages.
How to Map Out Your Custom Conversion Funnel Flow
You want to know how various parts of your site or product fit into these stages of your conversion funnel. Your funnel can be visualized in your analytical data, allowing you to see where visitors are falling off and then choose a technique or strategy to improve it.
You can generally see all the stages in your conversion funnel, as well as the drop-offs between them, and you can segment them by various criteria, such as nation, browser, location, computer, marketing campaign, and so on.
To monitor the correct information, you need to collaborate with your technical team, but it is most likely a mix of analytical events and visitor attributes.
Increasing Conversions with the Use of Analytics
This is the point at which the real work starts. To figure out when individuals are leaving the funnel, begin by identifying pages with a high exit rate and high traffic.
Once you have identified the sites, audit and examine how individuals access them, inspect which parts might be confusing, and make sure the data is available, among other things. Make changes and run various tests based on your results.
Pathmonk can be used for visualization purposes. It is also helpful to know from where your high-quality users come.
Adopt more analytical tools to better grasp what is going on with the high-exit sites. There are various strategies useful for seeing how users move around your website, where they press, and how far they scroll down. Recording individual prospects' experiences is another way to observe them. You can observe this type of information on a platform such as Pathmonk.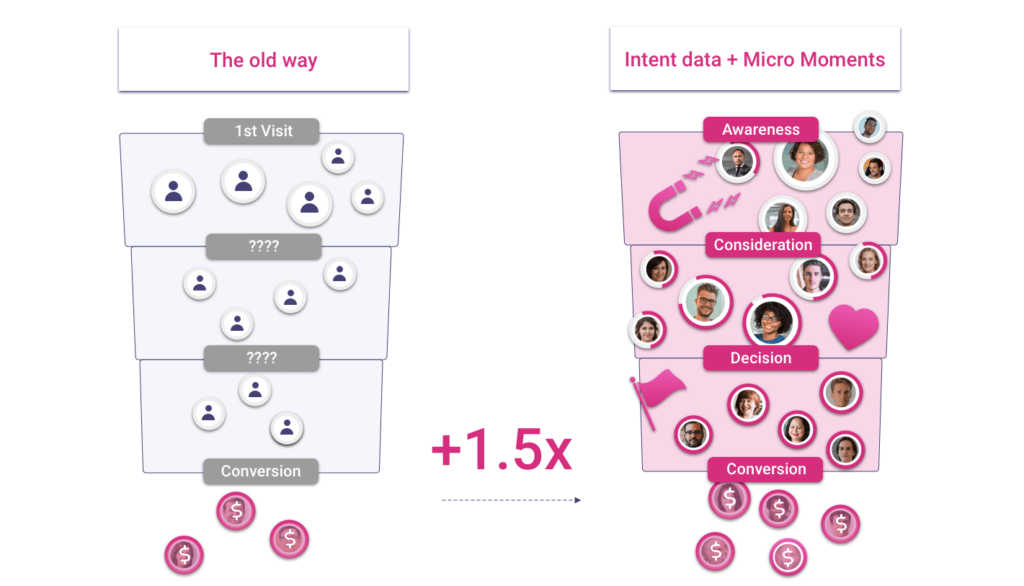 Buyer Engagement and Interaction and Optimizing Your Funnel
Pathmonk demonstrates that, in comparison to conventional sales funnels, more emphasis must be placed on engaging your online visitors due to the speed with which they can be dragged out of the funnel by a variety of interruptions, not the least of which is a competitor's proposal.
If you want to keep your target market on the path to conversion, ensure your conversion funnel gives them what they want at every stage. Optimizing the conversion funnel tools to increase interaction entails mapping out your potential customer's cognitive progression rather than the exact path they end up taking through the digital marketing buyer's journey.
Why Do You Need Advanced Conversion Funnel Tools for Optimization?
You need accurate and observable data to achieve your objectives and boost your conversion rate. Via accurate and applicable indicators, an advanced funnel evaluation tool can help your optimization strategy. It makes it simple to keep track of, log, analyze, and extract information. Pathmonk can assist you with all of these factors, which helps to generate more leads.
What exactly should you look for in advanced conversion funnel analysis tools? Have a look at the following:
Can you view a wide range of sites across several categories?
Is it possible to internally share and export data?
Does the tool allow you to integrate with other first-party and third-party tools?
Are there ideal tracking capabilities?
Is information available on industry benchmarks and averages?
Can you easily understand the data visualization?
Many of the essential components of conversion funnels optimization techniques depend on these factors and the data quality provided by the tool.
Now that you know how critical it is to build a solid conversion funnel to run a profitable online business, it is time to start working! Determine your company's objectives and begin analyzing them with online tools to improve the process. Concentrate your efforts on your primary competitors and make adjustments to the strategy as needed. 
You can use Pathmonk to assist you with creating effective conversion funnels optimization to become a successful company.
Smart website analytics made simple
Understand your user intent, buying journey, and enhanced attribution in one unified hub. Up to 10x conversions.