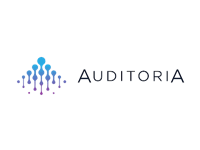 COMPANY: Auditoria strives to improve the lives of finance and accounting professionals. They increase efficiency by accelerating key finance processes, increasing business visibility, and improving compliance using leading-edge artificial intelligence and machine learning technology. 
Auditoria Has Seen a 300% Uplift in Their Conversion Rate
With modern and innovative technology Auditoria is streamlining and automating processes to optimize cash performance. As their platform integrates cutting-edge AI, machine learning, cognitive RPA, NLP, and computer vision there is a high value on the promise of an intelligent autonomous finance back office, ultimately saving you time.
With this high-performing technology, the team at Auditoria are transforming the finance world. One of those members is Nick Ezzo who heads corporate marketing and demand generation for Auditoria. With both a passion for improving the lives of finance experts and digital marketing he was eager to optimize their own business growth. Nick, who is a marketing strategist with 2 decades of experience, detected that Auditoria required the next phase of evolution in order to increase conversion rates, with a focus on the buyer journey and those relevant stages.
The Challenge:
How to Increase the Conversion Rate 
Auditoria knew they were offering a sought-after and desired solution in the industry. As businesses are continuously on the hunt for the next best solution to optimize processes and eradicate time-consuming tasks Auditoria was aware of the advantages they can offer. Yet, their website conversions were low.
With a considerable amount of page views, they were still experiencing a low conversion rate. Nick had a determination to change this to ensure their conversions suit their product. Therefore they opted to reflect on the user experience and stages of the marketing funnel. 
The Key Question: Was their conversion goal appropriate to the average stage of the visitor?
When prospects discover a website it is challenging to instantly know what their goal is and what will result from their visit. Are they just browsing while looking for more information? Or do they have serious buying intent? Many consumers don't want to be overrun with calls to action, even more so when they are the wrong ones. Auditoria was ready to support their prospects in the way that best suited their needs. Ultimately adjusting their conversion goal to correspond with their visitors' goal.
Get The Buying Journey Guide
Read practical advice, best practices, and expert tips to help you become a master of your website's buying journey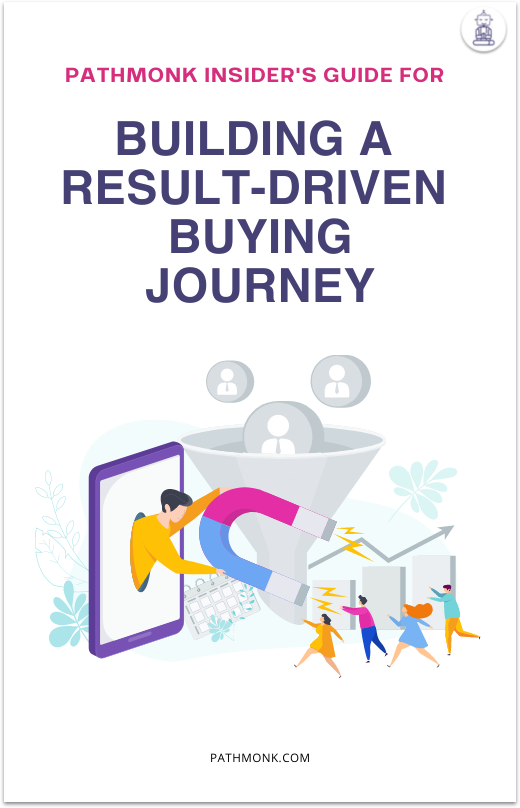 The Solution:
Optimize the Consideration Stage
As this high-quality platform and solution understandably comes with a high value we need to acknowledge that the development through the conversion funnel may be more of a pilgrimage rather than a short journey. Prospects will ultimately spend more time investigating facts and information by doing thorough research and in-depth comparisons. Therefore, the typical buying journey is longer than expected. 
Rather than focusing on the final stage in the journey, the decision stage, the conversion goal was to optimize the consideration stage.  Nick perceived the longer buyer journey of his website visitors and acknowledged the extra potential to improve their experience. By keeping his prospects' journey length in mind and their goals at the time Nick integrated Pathmonk to offer an attractive solution to provide the right content at the right time. At this level, the content will need to provide critical information to help the buyer make the best possible decision. Suitable content in this stage is product-specific facts and benefits, frequently asked questions, expert opinions, and testimonials.
Pathmonk uses Auditoria's pre-existing content and packs them into snackable micro-moments to showcase their value. In the Consideration Stage, Pathmonk delivered engaging moments to build interest and trust. As there is more to consider to get to the final stage in the funnel, Auditoria with Pathmonk's intelligence now offers lower committing interactions and content that promotes further engagement and sales conversations. With more of an incentive to interact, through the promotion of their information, specifically an 8-step-guide PDF document, visitors do not feel obligated to decide or commit instantly. Ultimately, there was an increase in engagement allowing further sales discussions to qualify and convert those leads.
Pathmonk's Reactive Conversion Funnel finds the most direct path to conversion for each visitor and allows it to convert on each page where it is running. With speed Pathmonk was up and running, offering Auditoria's visitors appropriate calls-to-action and relevant information for the consideration stage.
Results:
Increased Lead Conversions by +300%
By optimizing the consideration stage and adapting the conversion goal accordingly to the buyer stage, Auditoria with Nick's determination got the results they desired but won't stop there. Within the first month, conversion rates had increased, and by the second month of implementation both the conversion rate had a significant uplift.  
To provide an automatically customized buying experience Pathmonk watches every visitor on the page and analyses each action they take. Dynamically, and based on the visitors' steps, the website extension delivers smart touchpoints on the website, making their experience interactive, playful and appropriate.
With Pathmonk there is a great possibility to offer different conversion goals at different stages of the buying journey that best suit your user and their stage in the journey or pilgrimage.
Know Why Your Page Is Missing Results
Pathmonk Metrics analyses the growth opportunities & user journey on your website, then generates suggestions on how to improve.