Increase in Demo Requests
COMPANY: 12twenty is a data-powered, privacy-obsessed early-career talent platform. Their two platforms empower students and alumni to advance their careers while helping universities better serve their scholars, and making it easy for employers to connect with the best-qualified and most-diverse talent on the market.
Recruiter OS streamlines an employer's talent search by unlocking the most-engaged network of verified early-career professionals and leveraging deep data insights to recruit them more successfully. Career OS is a fully-integrated system that gives university career centers, alumni relations offices, and institutional research departments, everything they need to help scholars' careers thrive. 
Recruiter OS helps employers efficiently find and competitively recruit the best-qualified, most-diverse candidates from top universities worldwide. Access to the 12twenty talent network helps employers cast a wider net over a greater variety of target schools to find diverse, right-fit candidates from top undergrad, MBA, law, and engineering programs. Millions of candidates on the network are students or graduates of 12twenty's partner universities, and each profile's hosting career center verifies all listed academic records, work experience, and more. 
Authentic and accurate candidate qualifications lead to better matches with highly-engaged job seekers who log into 12twenty daily to respond to recruiter outreach and research target employers. Employers can also leverage 12twenty's recruiting intelligence data on specific early-career talent market trends to recruit more competitively, such as benchmarking against offer acceptance rates at target schools, salary ranges of recent offers in your industry, and more.
Career OS  enables institutions to manage job postings, employer engagement, event scheduling, career advising, and alumni networking all in one place. This helps streamline the career services process for universities and colleges, while also providing students and alumni with a user-friendly platform to search for job opportunities and ultimately connect with potential employers.
Through personalized recommendations based on a student's academic background, career interests, and previous job search activity, data analytics, and reporting tools, 12twenty helps institutions track student engagement and measure the success of their career services programs. 
With these 2 platforms, 12twenty has a single mission to enable universities and colleges to assist their students and alumni in reaching their career objectives and help employers recruit the best-qualified and most-diverse talent efficiently and competitively. With this objective in mind, their Senior Growth Marketing Manager, Mike Phillips, was eager to showcase the potential of their solution by increasing demo requests. So how could they do that in an efficient, affordable, and successful way?
The Challenge:
Maximizing Website Demo Requests Through Efficient Marketing Strategies & Tools
As growth experts and marketers, we often carry the heavy weight of balancing revenue generation and budget. Marketing efficiency is all about maximizing the impact of your marketing efforts while minimizing resources like time, money, and energy that are required to achieve those results. In today's fast-paced business environment, companies need to be able to achieve their marketing goals quickly and cost-effectively to stay competitive.
And Mike was eager to do just that. While they had been predominantly outbound-driven, they wanted to bring efficiency into their marketing by driving more inbound efforts. However, despite getting website traffic, they weren't driving enough conversions. With a tight budget and a smaller team, they wanted to find a way to drive efficient marketing strategies while recognizing the importance of offering an enhanced user experience to their prospects. 
Mike and the team wanted to embrace affordable marketing tools that could support the buying journey and increase conversions. But with prospects in varying purchasing stages, they needed a way to deliver appropriate content that would anticipate their questions and show the right information at the right time. 
The Key Question: How to Embrace Efficient and Affordable Marketing Tools to Support the Buying Journey and Increase Conversions
12twenty needed to support their expanding audience and the highly-pressured decision-making process. Attracting the right amount of traffic to a website is critical, however, simply getting traffic to the website is no longer enough. With digital consumers demanding and expecting more from brands, Mike understood the importance of delivering a quality online experience to make a lasting impression on the buyer's opinion and ultimately support them in their stage of the buying journey. This all needed to be achieved with a tool that matched both budget and expectations.
The Solution:
Support the Buying Journey with Micro-Experiences that Drive Conversions
That's when 12twenty turned to Pathmonk's hyper-personalization through micro-experiences. Demos can play a critical role in the buying journey. They allow prospects to see the product or service in action, get a feel for its functionality, and evaluate whether it meets their needs. 
Demos can be a powerful tool for sales teams to demonstrate the value of their product or service and address any concerns or objections that prospects may have. So for 12twenty, generating more demo requests was a key goal. By offering a CTA, such as a demo request, they could attract more prospects and move them further along the buying journey, acknowledging their buying journey stage. 
However, timing is everything. 
Pathmonk detects the intent-rich moments that shape the visitor's decision on whether to stay, sign up, or leave the website. These game-changing moments are significant in converting website traffic. With Pathmonk's intelligence, 12twenty's prospects were supplied with the opportunity to book a demo in key decision moments.
Pathmonk delivered micro-experiences that matched the stage of the buying journey to trigger more conversions. 12twenty was able to provide a more personalized experience for their prospects. This not only helped them stand out in a crowded market, but it also helped them drive more inbound leads and increase conversions.
Pathmonk's solution provided 12twenty with much-needed marketing efficiency. So while timing is everything so is budget. Pathmonk offers affordable solutions that drive results while being efficient. Seamless integration is a core value at Pathmonk. Pathmonk complements your current marketing funnel with no extra effort required on your side. You keep using the same sales and marketing tools, while Pathmonk increases your leads. You can easily integrate Pathmonk into any website within minutes.
Not to mention that Pathmonk provides a privacy-friendly conversion uplift no matter where your business is located. No cookies and fully compliant with all privacy regulations, including GDPR. You get 1.5x more conversions from your website while visitors have a personalized and frictionless experience.
By focusing on the right prospects at the right time with personalized content, 12twenty were able to maximize the impact of its marketing efforts while minimizing the resources required to achieve its goals with Pathmonk
Get The Buying Journey Guide
Read practical advice, best practices, and expert tips to help you become a master of your website's buying journey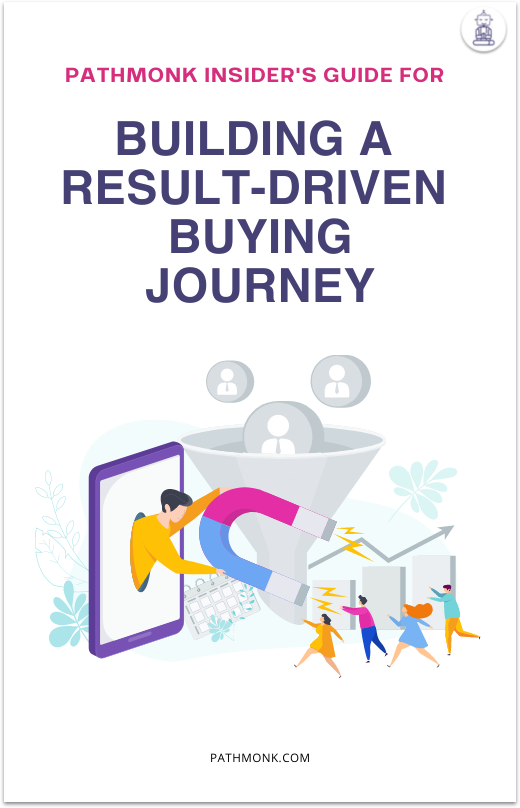 Results:
The Results: 156% Uplift in Demo Requests
With Pathmonk's hyper-personalization through micro-experiences, 12twenty were able to increase the conversion of existing traffic, resulting in a 156% uplift in demo requests.
Pathmonk provided 12twenty with an affordable and efficient solution to increase conversions on their website by delivering micro-experiences that match the stage of the buying journey. Pathmonk not only helped increase conversions but also improve the overall user experience by offering appropriate material and streamlined buying processes. This is crucial in today's market where decision-makers spend a significant amount of time searching, qualifying, evaluating, and selecting suppliers online.
Pathmonk was able to match 12twenty's budget and goals while delivering personalized content to their audience in key-decision moments. By doing so, it helped 12twenty optimize its marketing efforts, increase conversions, and ultimately drive more business. This is a testament to the power of personalized marketing and the importance of catering to the needs of the audience throughout the buying journey.
Boost website conversions with hyper-personalized interactions
Pathmonk Accelerate will help you instantly increase your customers by +50% with the power of AI. With no need for website changes.