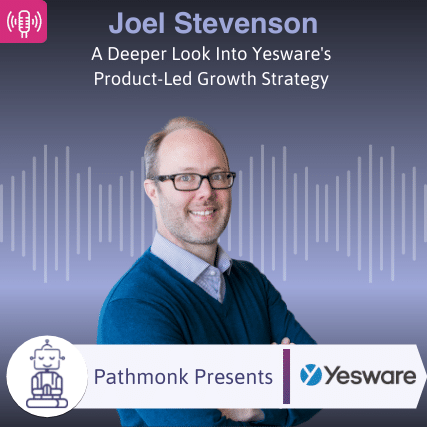 As a salesperson or sales team, there's no doubt that we want results. To run productive and efficient campaigns often means including technology and software to optimize our processes. Yesware enables teams to grow revenue faster through meaningful email outreach with repeatable sales processes. CEO, Joel Stevenson joined us today to dive into their product-led growth strategy and the role it has played in providing value and driving conversions. With a tool that can be leveraged by both individuals and teams, Joel gives us an insight into how they use and optimize their website to continue to support their buyers.
Take The Next Step on Your Growth Journey
Growth Marketers in the show focus mostly on one of the three big problems. Increasing the number of leads, reducing the customer acquisition cost, or improving the lead quality – that's why they are in growth in the first place. Reports from Gartner and real experience from the guests show that >70% of the buying journey is happening online.
The step-by-step Ebook guide below will help you to get started and analyze the digital buying journey on your website. Take this cheat sheet to accelerate revenue for your company. The buying process has changed, has your website experience?
Get The Buying Journey Guide
Read practical advice, best practices, and expert tips to help you become a master of your website's buying journey