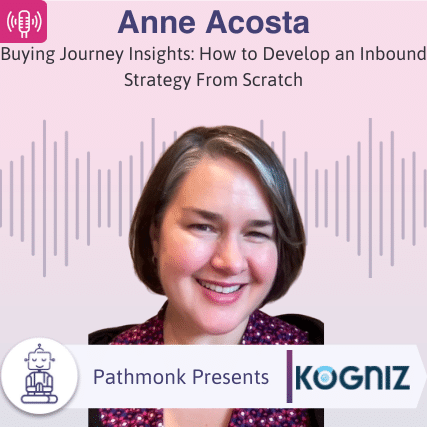 Safety shouldn't just be a privilege but available to all. Helping to make workplaces safer and secure is Kogniz. Kogniz is harnessing the power of AI and computer vision to modernize workplace safety and operations. The VP of Marketing, Anne Acosta really helps us to understand the importance of their solution and how they serve and improve the workplace, removing human error. Anne offers our listeners some buying journey insights as they currently work to optimize and transition their website in order to better serve online users. From improved content to SEO to trend research Anne and the team is on a mission to improve their inbound strategy.
Take The Next Step on Your Growth Journey
Growth Marketers in the show focus mostly on one of the three big problems. Increasing the number of leads, reducing the customer acquisition cost, or improving the lead quality – that's why they are in growth in the first place. Reports from Gartner and real experience from the guests show that >70% of the buying journey is happening online.
The step-by-step Ebook guide below will help you to get started and analyze the digital buying journey on your website. Take this cheat sheet to accelerate revenue for your company. The buying process has changed, has your website experience?
Get The Buying Journey Guide
Read practical advice, best practices, and expert tips to help you become a master of your website's buying journey