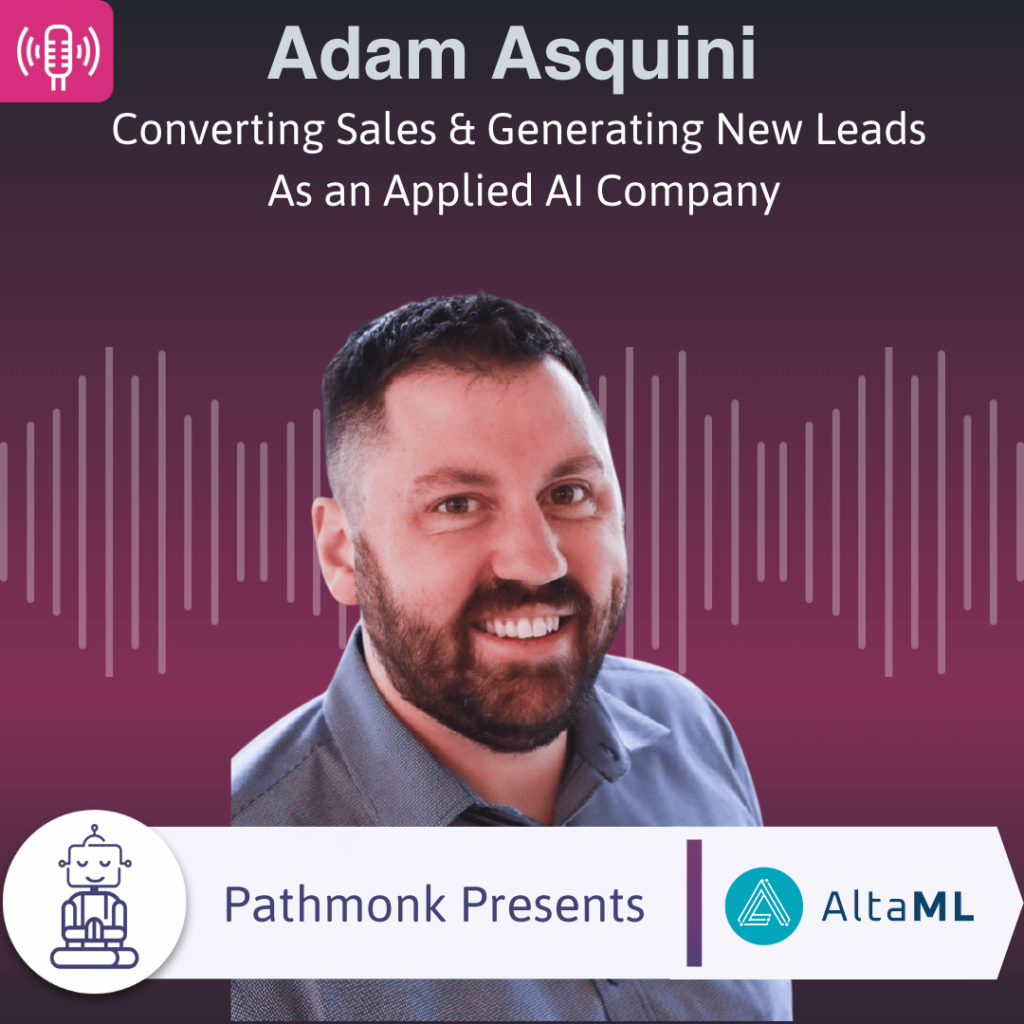 Introduction
We're all on the hunt to do something more meaningful with data; to drive change and make actionable decisions. AltaML is helping business leaders understand how applied artificial intelligence can redefine competitive advantage and develop powerful software applications that create efficiencies, mitigate risk, and drive revenue. As the VP of Customer Solutions, Adam Asquini dives into who they serve best and how being industry agnostic helps more businesses achieve strategic goals. Artificial intelligence is a pretty broad term these days and that comes with doubts, varying perceptions, and lots of questions. So AltaML demonstrates the responsible application of AI through actual examples, and case studies so people can visualize and understand the possibilities. Beyond these practical demonstrations converting sales and generating new leads as an applied AI company relies on word of mouth and referrals, having so far executed over 400 artificial intelligence use cases over the last four years.
Take The Next Step on Your Growth Journey
Growth Marketers in the show focus mostly on one of the three big problems. Increasing the amount of leads, reducing the customer acquisition cost or improving the lead quality – that's why they are in growth at the first place. Reports from Gartner & real experience from our guests show that >70% of the buying journey is happening online while the competition for leads online is increasing.
The step-by-step Ebook guide below will help you to get started & analyse the digital buying journey on your website. Take this cheat sheet to accelerate revenue for your company.
Free AI-Powered Buying Journey Toolkit
Learn how to optimize your buying journey and speed up your revenue with top strategies and invaluable resources.