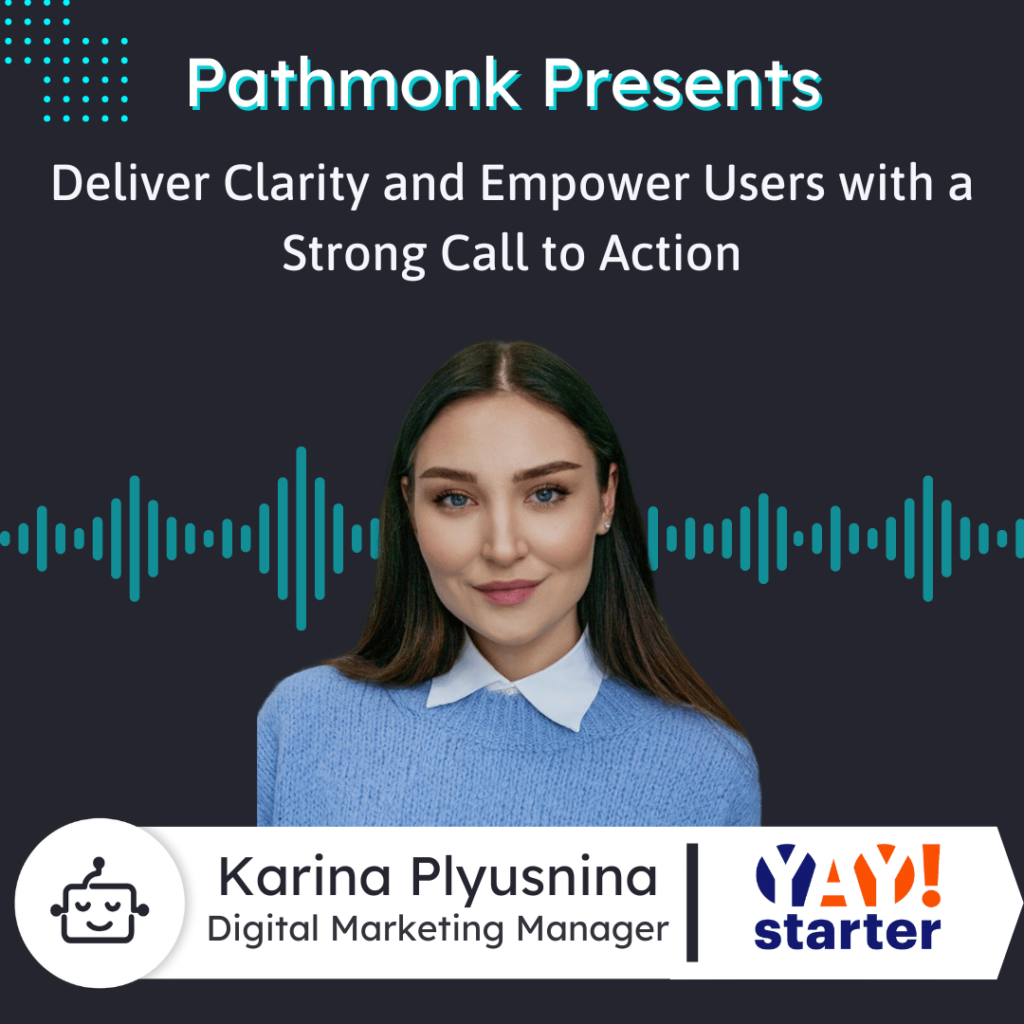 Introduction
There's no doubt that in order to compete as a business today, you must deliver tangible results. But it's equally important that you ensure that your brand's essence remains at the heart of every endeavor. Helping you achieve that balance is Yay!Starter Marketing. Karina Plyusnina, Digital Marketing Manager discusses the role of this London-based marketing agency, which focuses on inbound and outbound lead generation for B2B tech clients, particularly in the Fintech, Ed Tech, and general B2B tech sectors. Yay!Starter is a HubSpot partner and was recognized as the Small Business of the Year by Lloyd's Bank in 2021. Karina explains that they use a mix of digital marketing strategies for client acquisition, with SEO being their main inbound tool, in combination with social selling, cold messaging campaigns, and industry events. Their website plays a crucial role in helping prospects understand their services, achievements, and values, with a strong call to action. Yay!Starter continuously maintains and updates the website, creating new landing pages and sections to accommodate their expanding offerings and cater to the user journey. As a marketing manager, Karina's daily tasks involve strategizing, analyzing campaigns, and communicating with clients. Karina emphasizes the importance of understanding and using marketing tools effectively.
Take The Next Step on Your Growth Journey
Growth Marketers in the show focus mostly on one of the three big problems. Increasing the amount of leads, reducing the customer acquisition cost or improving the lead quality – that's why they are in growth at the first place. Reports from Gartner & real experience from our guests show that >70% of the buying journey is happening online while the competition for leads online is increasing.
The step-by-step Ebook guide below will help you to get started & analyse the digital buying journey on your website. Take this cheat sheet to accelerate revenue for your company.
Free AI-Powered Buying Journey Toolkit
Learn how to optimize your buying journey and speed up your revenue with top strategies and invaluable resources.