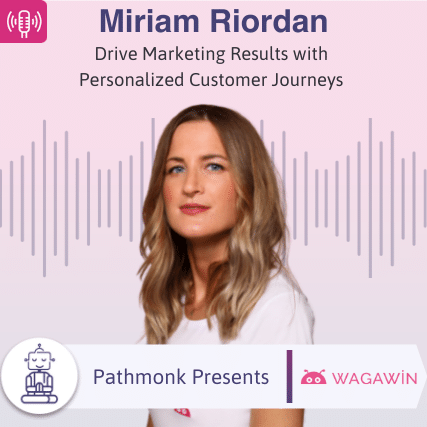 With online users demanding more and expecting more we have the opportunity, with the help of technology, to personalize customer journeys and enhance the overall buying experience. Wagawin weaves user interactions into unique audience insights Their in-house developed technology, LivingAds offers interactive mobile ad experiences so brands can connect with users directly on their mobile device whilst unlocking first-party data. The Marketing Director, Miriam Riordan, dives into this increasingly important space and gives us an insight into the channels she is leveraging and how they support and personalize their customer journeys.
Take The Next Step on Your Growth Journey
Growth Marketers in the show focus mostly on one of the three big problems. Increasing the number of leads, reducing the customer acquisition cost, or improving the lead quality – that's why they are in growth in the first place. Reports from Gartner and real experience from the guests show that >70% of the buying journey is happening online.
The step-by-step Ebook guide below will help you to get started and analyze the digital buying journey on your website. Take this cheat sheet to accelerate revenue for your company. The buying process has changed, has your website experience?
Get The Buying Journey Guide
Read practical advice, best practices, and expert tips to help you become a master of your website's buying journey