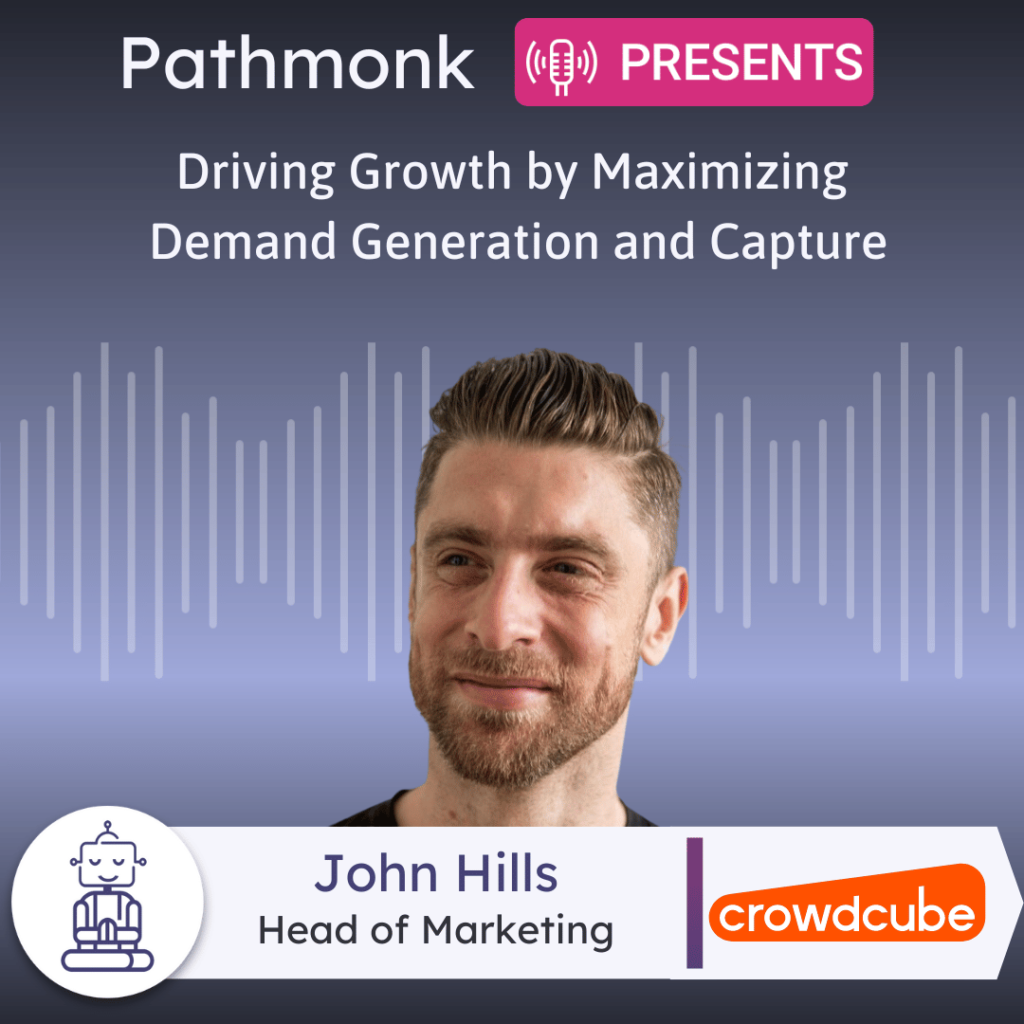 Introduction
Businesses can find success when they have others to back them and support them; to show some belief in what they're trying to achieve. Crowdcube is Europe's leading equity crowdfunding platform. Crowdcube helps entrepreneurs connect with potential investors to raise funds and allows all types of investors to invest in Europe's hottest businesses. John Hills, Head of Marketing dives into how the company has experienced significant growth due to the company's marketplace model, where companies looking to raise funds and investors looking to invest in those companies are the supply and demand sides of the marketplace, respectively. Their marketing efforts are focused on educating companies on the benefits of equity crowdfunding, and they use these companies to acquire more investors. PR and LinkedIn are key channels they use for demand generation and demand capture. Serving various countries, John's strategy has to adapt depending on where they are targeting. While nurturing and engaging investors to keep them activated and happy.
Take The Next Step on Your Growth Journey
Growth Marketers in the show focus mostly on one of the three big problems. Increasing the amount of leads, reducing the customer acquisition cost or improving the lead quality – that's why they are in growth at the first place. Reports from Gartner & real experience from our guests show that >70% of the buying journey is happening online while the competition for leads online is increasing.
The step-by-step Ebook guide below will help you to get started & analyse the digital buying journey on your website. Take this cheat sheet to accelerate revenue for your company.
Free AI-Powered Buying Journey Toolkit
Learn how to optimize your buying journey and speed up your revenue with top strategies and invaluable resources.