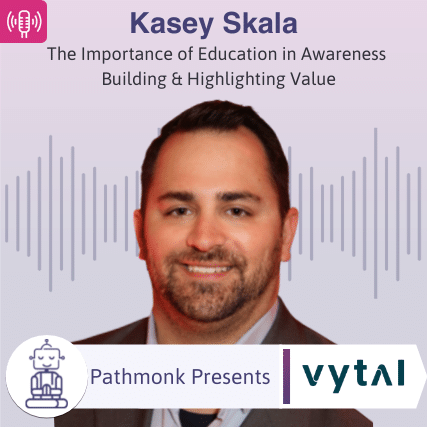 Ecommerce is taking over in so many industries but branching out to the healthcare industry is Vytal. Vytal, a brand of Medvantx, is a healthcare technology software that offers fully integrated pharmacy services and dynamic consumer healthcare technologies that help manufacturers create better patient experiences. Recorded prior to his departure in December, Kasey Skala, former Marketing Director joined us to dive into their industry, who they serve, and the value they offer. Kasey dives into their growth as a startup and the crucial role education plays in awareness building and highlighting both the need for and value of their solution.
Take The Next Step on Your Growth Journey
Growth Marketers in the show focus mostly on one of the three big problems. Increasing the number of leads, reducing the customer acquisition cost, or improving the lead quality – that's why they are in growth in the first place. Reports from Gartner and real experience from the guests show that >70% of the buying journey is happening online.
The step-by-step Ebook guide below will help you to get started and analyze the digital buying journey on your website. Take this cheat sheet to accelerate revenue for your company. The buying process has changed, has your website experience?
Get The Buying Journey Guide
Read practical advice, best practices, and expert tips to help you become a master of your website's buying journey