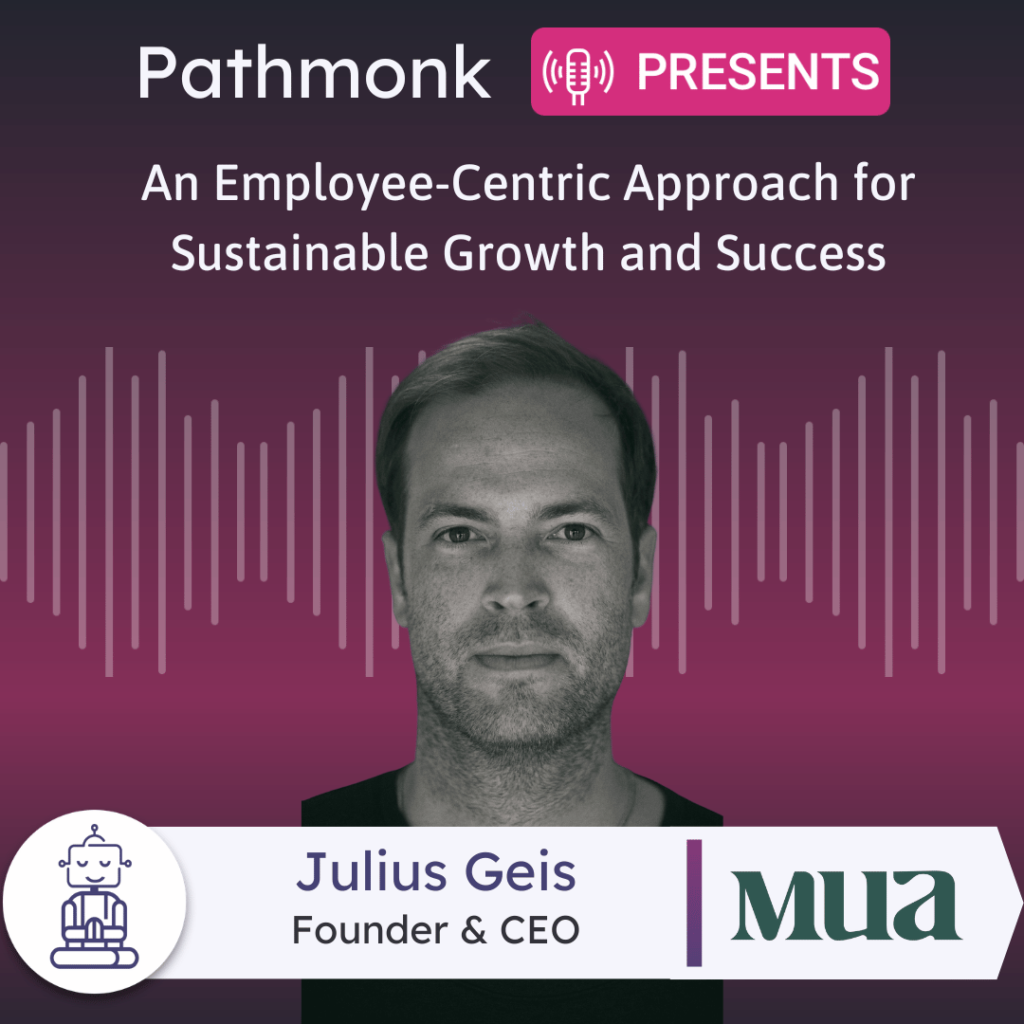 Introduction
'With machines becoming more advanced and accessible, we realized the key differentiator for a business's success is their people – those who design, understand and guide the artificial intelligence (AI)' We were so excited to welcome, Founder & CEO of MUA, Julius Geis to the show. MUA is a B2B SaaS solution that helps businesses foster emotional intelligence (EI) in employees, leadership, teams, and organizations. Julius dives into the inception of MUA;  while working on change processes he identified a gap between the intention and the actual doing. He discusses the ideal industry and size for MUA, saying that since the tool is simple to use, it is suitable for all industries, including frontline workers. Subscriptions are available for single users to enterprise levels. Julius explains that MUA is built on an employee-centric perspective, unlike its competitors that rely on surveys. And highlighting the importance and role of design, experience, decluttering, and unbiased interest in framing questions for engagement tools. MUA tracks employees' daily activities and feelings through symbols and asks them how they felt after performing those activities. An exciting approach to business success in the age of AI.
Take The Next Step on Your Growth Journey
Growth Marketers in the show focus mostly on one of the three big problems. Increasing the amount of leads, reducing the customer acquisition cost or improving the lead quality – that's why they are in growth at the first place. Reports from Gartner & real experience from our guests show that >70% of the buying journey is happening online while the competition for leads online is increasing.
The step-by-step Ebook guide below will help you to get started & analyse the digital buying journey on your website. Take this cheat sheet to accelerate revenue for your company.
Free AI-Powered Buying Journey Toolkit
Learn how to optimize your buying journey and speed up your revenue with top strategies and invaluable resources.