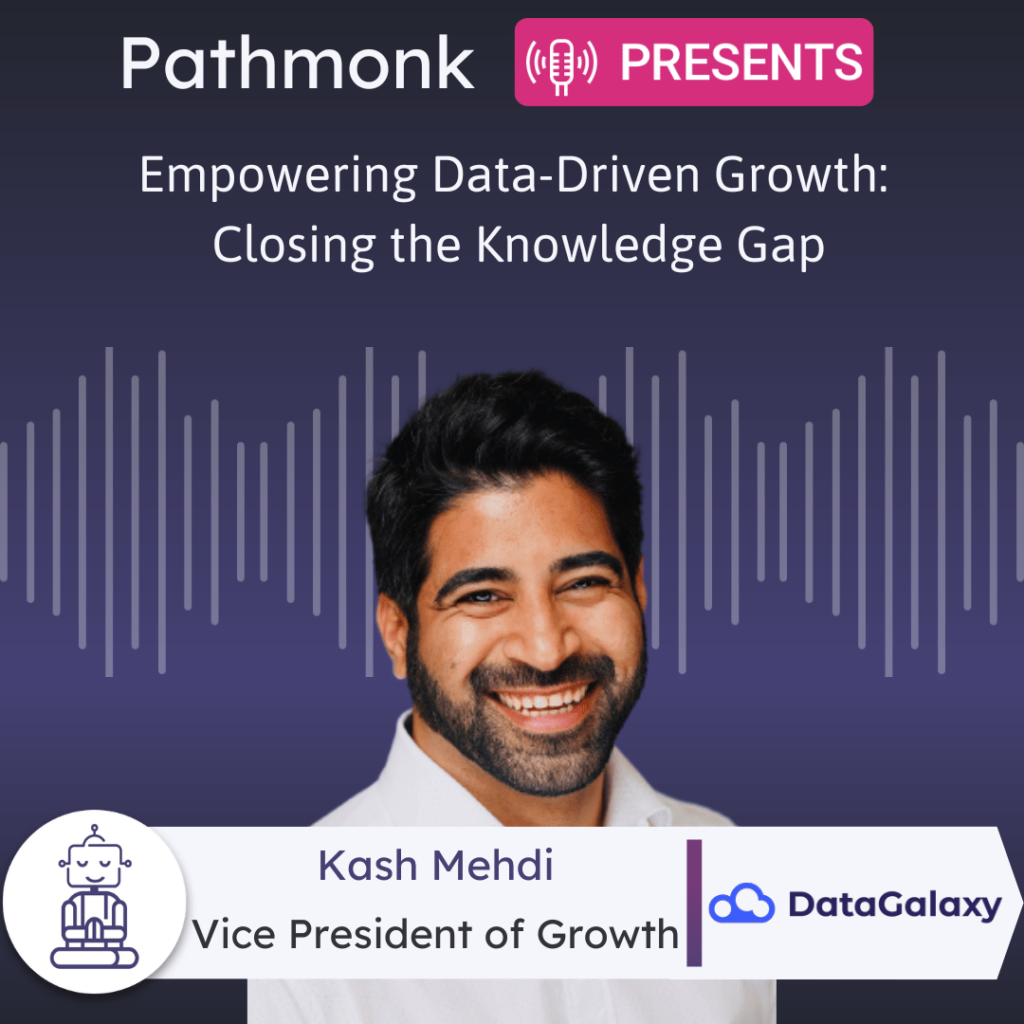 Introduction
We need to create value with our data; to have governance and collaboration. DataGalaxy is a data knowledge catalog that provides data literacy and understanding across various leading brands. Kash Mehdi, the Vice President of Growth discusses how DataGalaxy helps organizations comprehend the role of data in their business operations. Kash explains that as data volume continues to increase, companies are challenged to monetize their data assets and leverage them effectively. Serving diverse industries, including regulated markets like financial services, healthcare, and even manufacturing, DataGalaxy acquires new clients through industry events, online advertisements, and word-of-mouth referrals from satisfied customers. While their website also plays an important role in the process of acquiring new clients and showcasing their services. As a leader in marketing, Kash focuses on driving the growth of DataGalaxy globally, expanding services into new markets and industries, while continuing to innovate for existing customers. He spends his days working closely with data leaders, helping them build data-driven growth and bridge the gap between beginners and those more advanced in their data journeys.
Take The Next Step on Your Growth Journey
Growth Marketers in the show focus mostly on one of the three big problems. Increasing the amount of leads, reducing the customer acquisition cost or improving the lead quality – that's why they are in growth at the first place. Reports from Gartner & real experience from our guests show that >70% of the buying journey is happening online while the competition for leads online is increasing.
The step-by-step Ebook guide below will help you to get started & analyse the digital buying journey on your website. Take this cheat sheet to accelerate revenue for your company.
Free AI-Powered Buying Journey Toolkit
Learn how to optimize your buying journey and speed up your revenue with top strategies and invaluable resources.