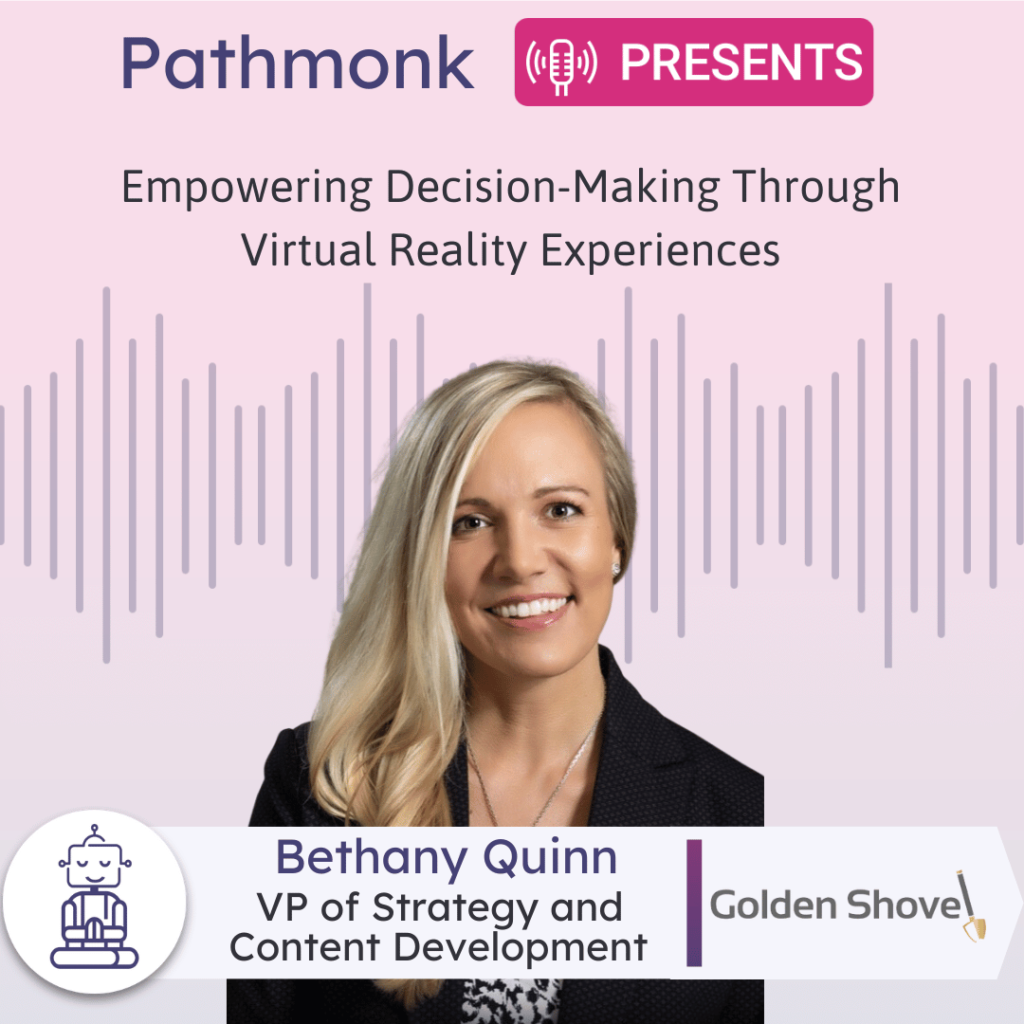 Introduction
Community means support, growth, and purpose. Helping to foster communities is Golden Shovel Agency, who believe thriving communities improve lives. Bethany Quinn, the VP of Strategy and Content Development dives into how their agency focused on economic development helps clients such as state economic development agencies, counties, and cities, attract investment, develop businesses, and bring talent to their communities. Economic development organizations often lack dedicated marketing teams, which is why they hire Golden Shovel Agency to be their marketing arm. Golden Shovel Agency employs various marketing strategies, including outbound calling, thought leadership content creation, webinars, social media campaigns, and digital advertising, to reach its target audience. One notable technology they utilize is virtual reality (VR), which allows prospects to virtually tour communities and experience their offerings. Virtual reality has been particularly effective in attracting the workforce and engaging students. Economic development is a long sales process, so staying top of mind through thought leadership and inbound marketing is crucial.
Take The Next Step on Your Growth Journey
Growth Marketers in the show focus mostly on one of the three big problems. Increasing the amount of leads, reducing the customer acquisition cost or improving the lead quality – that's why they are in growth at the first place. Reports from Gartner & real experience from our guests show that >70% of the buying journey is happening online while the competition for leads online is increasing.
The step-by-step Ebook guide below will help you to get started & analyse the digital buying journey on your website. Take this cheat sheet to accelerate revenue for your company.
Free AI-Powered Buying Journey Toolkit
Learn how to optimize your buying journey and speed up your revenue with top strategies and invaluable resources.