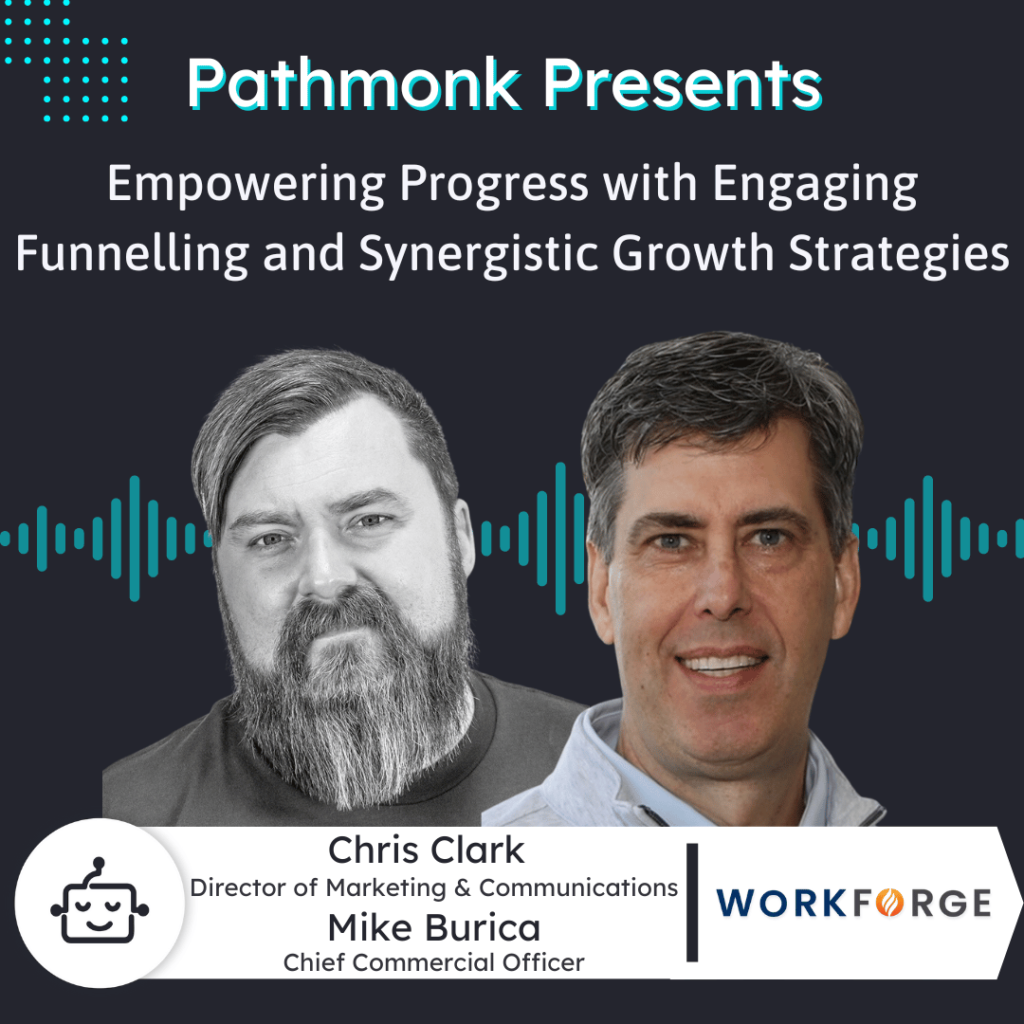 Introduction
Unlocking the true potential of a workforce begins with the transformative power of education, which not only strengthens businesses but also empowers individuals. Chris Clark, Director of Marketing & Communications, and Mike Burica, Chief Commercial Officer join us from WorkForge, an education technology company focused on providing learning and development solutions for global manufacturers. WorkForge strengthens manufacturing by addressing challenges like labor retention and workforce development. They emphasize the importance of employee development, career pathways, and attracting new workers to meet the demands of the manufacturing processes. WorkForge's targeted clients include the food and beverage industry and other strongly regulated sectors like aerospace, defense, and automotive. WorkForge's growth strategy revolves around a multi-faceted approach, combining targeted outbound email campaigns, social media outreach, and engaging prospects at trade shows and conferences. Their engaging funneling efforts lead interested parties to their robust website, which serves as a central hub for conveying comprehensive information about their solutions, while also exploring innovative methods, like partnering with Pathmonk, to create engaging and creative ways of reaching potential clients. Mike handles commercial responsibilities, including new business acquisition and client retention, while Chris focuses on marketing activities, generating leads through various methods, including cold calling and prospecting. Together, they work to drive growth and engagement for WorkForge.
Take The Next Step on Your Growth Journey
Growth Marketers in the show focus mostly on one of the three big problems. Increasing the amount of leads, reducing the customer acquisition cost or improving the lead quality – that's why they are in growth at the first place. Reports from Gartner & real experience from our guests show that >70% of the buying journey is happening online while the competition for leads online is increasing.
The step-by-step Ebook guide below will help you to get started & analyse the digital buying journey on your website. Take this cheat sheet to accelerate revenue for your company.
Free AI-Powered Buying Journey Toolkit
Learn how to optimize your buying journey and speed up your revenue with top strategies and invaluable resources.