COMPANY: First Page Strategy is a global growth marketing agency that collaborates with product-driven companies seeking significant, sustainable growth. They have a unique approach to talent, believing that exceptional people can deliver exceptional results regardless of their location.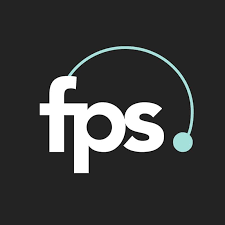 First Page Strategy is a global growth marketing agency that collaborates with product-driven companies seeking significant, sustainable growth. They have a unique approach to talent, believing that exceptional people can deliver exceptional results regardless of their location. 
They have a unique process that involves collaborating closely with product teams, integrating products into content and CTAs, emphasizing user experience, and driving customer acquisition for exponential growth. Their expertise in product-focused growth marketing sets them apart from other agencies.
They have a non-traditional approach, reporting results candidly and making quick adjustments when tests fail. They prioritize flexibility, avoid cumbersome change requests, and aim to establish deep partnerships with clients. 
First Page Strategy is a fully remote team, allowing them to recruit top experts in various fields to ensure gold-standard quality without compromising on specialization or resorting to outsourcing. They have a strong focus on data and guarantee impressive results, with examples of substantial revenue growth for clients. They provide real-time custom marketing dashboards for clients to monitor their growth progress.
First Page Strategy is equipped to handle companies of all sizes, and there is no goal too ambitious for them to tackle. A leading brand in the business formation industry reached out to First Page Strategy with no simple request; increase revenue by 30% in 2023.
Did they run away? No, they rallied and got the best brains… and tools together to get their client the results they deserved to see.
The Challenge: Enhancing Conversion Rates and Revenue Growth Despite a 25% Boost in Web Traffic.
In the past year, First Page Strategy achieved a remarkable 25% increase in their client's website traffic, surging from 3.3 million to 4.3 million sessions. Notably, this growth included a significant 37% boost in organic search traffic and a striking 47% rise in new user organic sessions. Despite these achievements, the conversion rate was underperforming, and the revenue failed to keep pace with the surge in website visits.
It's vital to recognize that the overall revenue still managed to display a commendable 23% year-over-year increase. Nevertheless, this growth didn't align with the significant surge in website traffic. Given First Page Strategy's commitment to professionalism, expertise, and a relentless pursuit of excellence, they were determined to do so much more. 
This gap between web traffic and conversion rates highlighted a critical issue: attracting visitors is one aspect, but comprehending and effectively facilitating the buying journey is the key to unlocking conversion opportunities. Simply boosting website traffic is insufficient; understanding and meeting the buyer's needs are essential for conversion success.
The Key Question: How to significantly boost revenue given the disparity between increased website traffic and lagging conversion rates, while leveraging data-driven insights to enhance the buyer's journey?
The challenge is not just in attracting a larger audience but in guiding them through a seamless and compelling buying experience that results in conversions and revenue growth.
The Solution: Elevating Conversions with User-Behavior Tailored Micro-Experiences and Data-Driven Improvements
First Page Strategy recognized the need to enhance their client's conversion rates and embarked on a strategic journey. They focused on delivering quick, tailored wins through micro-experiences aligned with user behavior and establishing long-term sustainable improvements informed by data-driven insights.
Pathmonk emerged as the ideal tool. First Page Strategy engaged in a three-month experiment, meticulously planning the endeavor with specific parameters:
A comprehensive analysis of 12 of the client's highest-impact webpages, characterized by a significant volume of combined traffic and sessions.

Leverage Pathmonk to collect extensive user behavior data.

Furnishing Pathmonk with a range of marketing assets, or micro-experiences, thoughtfully curated to cater to various stages within the buyer's journey.

A commitment to continuous monitoring and the flexibility to make necessary adjustments to the micro-experiences in response to real-time feedback.
Pathmonk's contribution was invaluable. During its week-long analysis, it empowered First Page Strategy to introduce a series of micro-experiences precisely tailored to the distinct stages of the buyer's journey. 
Pathmonk's AI technology played a pivotal role, dynamically determining each user's journey stage and delivering customized experiences based on their interactions. For instance, users in the awareness stage were greeted with a welcome video, while those in the consideration stage were provided with a deeper dive through a 'How it Works' micro-experience. Towards the bottom of the funnel, visitors encountered micro-experiences designed to encourage them to take action, such as placing an order.
The collaboration went beyond immediate results. First Page Strategy extracted invaluable insights about their client's buyer's journey from Pathmonk. This encompassed a deeper understanding of user navigation patterns starting from the homepage, the paths they followed, and their ultimate destinations.
An interesting observation was that the majority of the client's visitors were situated in the awareness stage of their journey. While they represented a substantial segment, they were initially less inclined to engage with micro-experiences. On the flip side, the percentage of visitors in the decision stage displayed a remarkable propensity to engage with the micro-experiences. Notably, these decision-stage visitors were more receptive to taking the desired actions on the site.
With these insights in hand, First Page Strategy fine-tuned their micro-experiences to align precisely with each user's position in the buyer's journey, delivering relevant calls to action that catered to their unique needs and stage. The outcome was a user-focused path to conversion, seamlessly guiding visitors through the journey while ensuring optimal engagement and results.
The Results: A Remarkable $1.5M in Influenced Revenue, 58% Conversion Rate Boost, and Exceptional 12,436% ROI with Pathmonk's Micro Experiences
In just four weeks of implementing micro experiences on targeted pages, the results were astounding. First Page Strategy's client generated $1.5 million in influenced revenue, 7,666 orders placed within the experiment group (of which 3,958 orders were directly attributed to micro experiences), and a substantial 58% increase in the conversion rate. With Pathmonk First Page Strategy elevated their client's conversion rate from a baseline of 1.6% to an impressive 2.53%.
The return on investment (ROI) was exceptional, with $236,293 in direct sales generated through Pathmonk. This translates to an astounding ROI of 12,436%. 
Looking ahead, First Page Strategy's three-month experiment is still underway, and they're enthusiastic about the progress thus far. Their next steps involve a deeper examination of the micro experiences to pinpoint the most effective ones to concentrate their efforts on optimizing their impact. The insights gathered from this experiment will have broader applicability and can be harnessed to enhance the overall visitor experience.
In the grand scheme of things, when you're experiencing a surge in website traffic but struggling to translate it into sales, addressing your conversion rate is a pivotal and efficient step toward resolving the issue. 
Pathmonk excels in identifying pivotal moments that influence a visitor's decision to either stay, sign up, or leave a website. These critical moments play a significant role in converting website traffic. Through Pathmonk's intelligence, prospects are provided with educational and actionable experiences precisely when they are making key decisions.
Pathmonk's micro-moments are strategically aligned with the stages of the buying journey, igniting higher conversion rates. With a complex buying journey, Pathmonk's approach involves delivering timely and pertinent moments that cater to each prospect's specific stage while anticipating their questions and delivering the right content.
Seamless integration is a core principle at Pathmonk. The platform seamlessly complements your existing marketing funnel with no additional effort required on your part. You can continue using your familiar sales and marketing tools while enjoying increased leads. Pathmonk's integration can be effortlessly implemented on any website within minutes, ensuring a frictionless and highly effective experience.
In an overloaded world of information, it is hard to convey the key values of your product and present them in a way that fits each visitor. Using AI, Pathmonk predicts the most likely next step of your web visitors and uses the most appropriate experiences to capture more visitors before they lose interest and leave. Trained with over 110 Million buying journey actions, Pathmonk leverages the power of intent data on your website.
Boost website conversions with hyper-personalized interactions
Pathmonk Accelerate will help you instantly increase your customers by +50% with the power of AI. With no need for website changes.