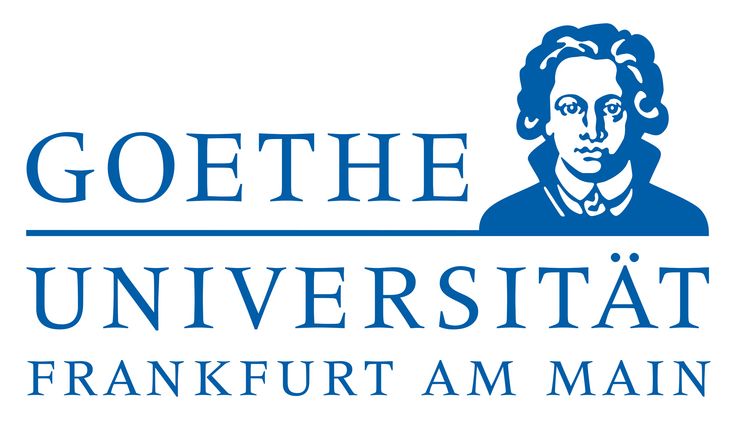 COMPANY: Founded in 2004, Goethe Business School (GBS) is an innovative provider of business education and executive development. Situated in the business hub of Frankfurt am Main, GBS offers an exclusive education platform for young professionals and executives.
How Pathmonk Helped Goethe Business School Achieve +70% Uplift in Leads
The business school's master programs enhance the professional skills of participants and purposefully foster their personal development in the fields of finance as well as digital transformation and pharma management. Located on Goethe University's Campus Westend in Frankfurt, a global hub for finance, culture, education, tourism, and transportation, GBS offers a friendly and welcoming environment.
Beyond the unique learning approach and high-end facilities, there are renowned faculty members working to educate and encourage professional and personal growth. Having so much to offer, means that the business school wants to gain more awareness and with that, applicants. However, the team was eager to qualify applicants further to ensure all leads were ready to become a part of the GBS Community while creating an engaging online experience for their prospects.
The Challenge:
Effectively & Simply Qualify Leads on their Website
Closing sales and onboarding new clients are often viewed as the most important steps in any sales cycle. However, capturing a visitor, the right visitor during the awareness stage is equally vital to an overall successful closing deal. Connecting with and pursuing the most viable prospect for your service allows for success and a more streamlined process in securing business. 
This is exactly what Goethe Business School wanted to improve. Looking to save time for both prospects and themselves, the team knew that lead qualification early in the buying stage was essential. As an international business school, they see applicants from all over the world. However, the international application process requires substantial administration efforts that are more challenging. As the international onboarding process deters potential candidates, the result is decreased and reaches under-qualified leads. 
The Key Question: How to seamlessly integrate micro-experiences that can qualify applicants and increase leads?
The Manager of Digital Marketing and Communications, and the Recruiting and Admissions team at GBS cooperate frequently in order to cohesively improve the candidate experience on their website.
Lead qualification saves you time, energy, and ultimately your bottom line, encouraging an efficient, productive, and motivated onboarding team. By discovering those that do not meet certain criteria, potential prospects can be disqualified. This is ultimately saving all involved, a great deal of time. To improve recruiting processes and make substantial, effective, and seamless changes, GBS contacted our team at Pathmonk.
Get The Buying Journey Guide
Read practical advice, best practices, and expert tips to help you become a master of your website's buying journey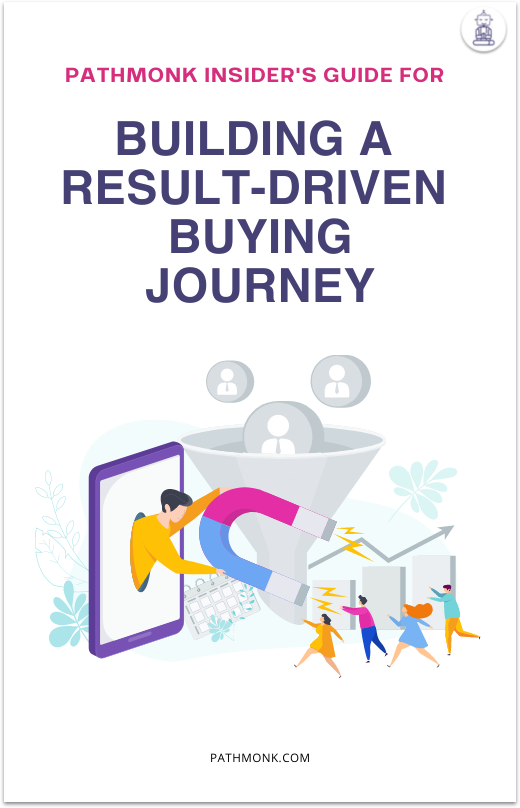 The Solution:
Implement an Engaging Micro-Experience
As mentioned, in order to improve, increase, and qualify leads this new step needed to be implemented in the early stages of the buying cycle. You can go live with Pathmonk's solution within minutes. Additionally, our micro-experiences can be adapted and modified to match your brand for continuous optimization. Goethe Business School got on board our path to both increased and highly qualified leads, knowing the implementation was quick and effective. 
Integrating a micro-experience that allowed candidates to quickly answer questions formed an interactive experience for users while qualifying all-important potential students. In order to further reduce administration efforts, geo-location filtering was integrated. For increased leads, GBS was able to further optimize these micro-experiences for all stages of the buying journey. They offered users appropriate material, such as a campus tour video for those in the consideration stage or a part-time programs list. This appropriate material balanced with a streamlined buying process meant they could influence their audience in key decision moments.
It took 3 days for Pathmonk to be fully integrated with Goethe Business School. From an introductory call to an onboarding form to our concierge service set up to going live in minutes, directly with their agency, the micro-experience was ready and eager to qualify. 
Pathmonk deployed full qualification logic in seconds on the website, turning the qualification process into a customer-friendly experience, from data collection to sign-up. Powering up the conversion funnels.
Pathmonk delivered micro-experiences that match the stage of the buying journey to trigger more leads. The business school wanted to deliver engaging and captivating content to prospects that matched their stage in the journey, while ultimately qualifying them and anticipating their needs. 
Seamless integration is a core value at Pathmonk. As GBS works closely with an agency we needed to ensure the integration of Pathmonk was streamlined and complementary to their messaging and audience. 
Results:
+70% Uplift in Leads
By integrating micro-experiences and ultimately optimizing each stage of the buying journey, Goethe Business School achieved healthy and improved metrics across all the buying stages. With an introduction of a targeted and focused conversion goal in the form of an 'on-campus virtual tour' users became more familiar with GBS and continued to interact and engage with their website. Resulting in a 305% increase in conversion goal completions in the upper funnel of the buying journey.
In an effort to unscramble the leads into qualified prospects Goethe Business School has a streamlined and simple process that saves time and eliminates unnecessary administrative tasks. Our new clients, as well as their applicants, are now satisfied. 
In an overloaded world of information, it is hard to convey the key values of your product and present them in a way that fits each visitor on your website. Pathmonk nurtures your visitors with your key value proposition and builds interest with its revolutionary UX and Artificial Intelligence engine.
Know Why Your Page Is Missing Results
Pathmonk Metrics analyses the growth opportunities & user journey on your website, then generates suggestions on how to improve.