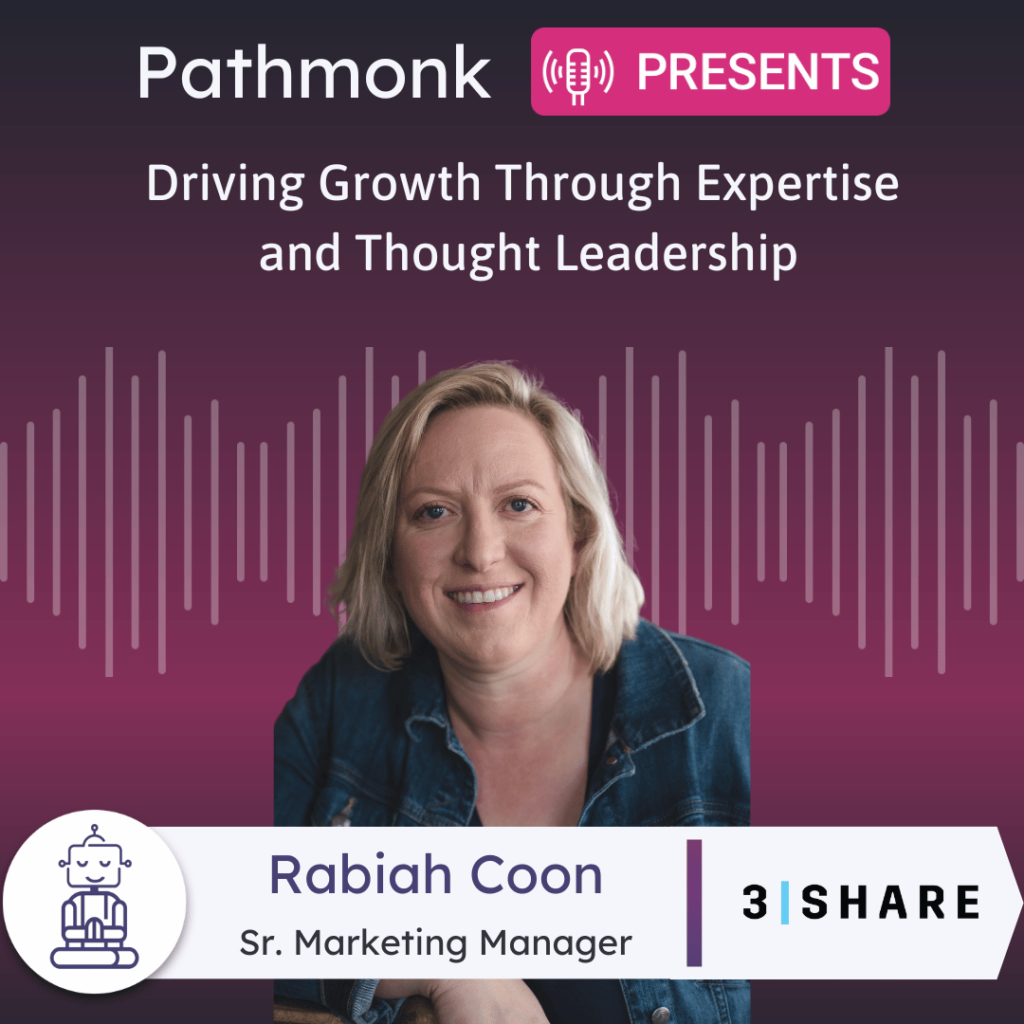 Introduction
Relax and let someone else do the heavy lifting. That sounds pretty great to me. 3|SHARE has the best team of people dedicated to making clients wildly successful with digital transformation initiatives. 3|SHARE is an Adobe Solutions partner, Rabiah Coon, Sr. Marketing Manager discusses their specialization in Adobe Experience Cloud development, focusing on products like Adobe Experience Manager, Adobe Target, Adobe Campaign, and Adobe Workfront. They assist clients in website redesigns, integrating external tools, and maximizing the potential of Adobe Experience Cloud. They work with industries such as pharmaceuticals, e-commerce, hospitality, and manufacturing. 3|SHARE's website plays a crucial role in conveying its services and expertise, while Rabiah's marketing efforts involve content planning, blog writing, email campaigns, and data analysis. Rabiah mentions their participation in Adobe Summit conferences which gives them the opportunity to connect with Adobe professionals, gain insights into upcoming technologies, and stay updated on industry trends. While their webinar series, 'Evolve with 3|SHARE' showcases their expertise and thought leadership. 3|SHARE's mission is to empower clients and optimize their digital platforms.
Take The Next Step on Your Growth Journey
Growth Marketers in the show focus mostly on one of the three big problems. Increasing the amount of leads, reducing the customer acquisition cost or improving the lead quality – that's why they are in growth at the first place. Reports from Gartner & real experience from our guests show that >70% of the buying journey is happening online while the competition for leads online is increasing.
The step-by-step Ebook guide below will help you to get started & analyse the digital buying journey on your website. Take this cheat sheet to accelerate revenue for your company.
Free AI-Powered Buying Journey Toolkit
Learn how to optimize your buying journey and speed up your revenue with top strategies and invaluable resources.