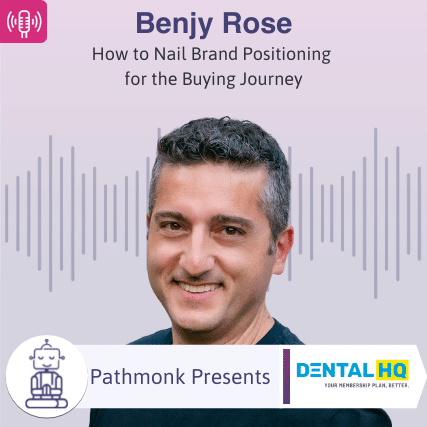 We were all born with pearly whites and many of us are on a mission to keep that smile healthy and clean. Helping the dentistry industry retain and attract customers is DentalHQ; a revolutionary in-house membership platform that empowers dentists to attract and retain fee-for-service patients while eliminating the hassles of dental insurance. Director of Marketing, Benjy Rose discusses their growth strategies and efforts to transition into digital marketing. Passionate about branding, Benji dives into his strategies and tips for executing brand positioning and the critical role it plays in the buying journey.
Take The Next Step on Your Growth Journey
Growth Marketers in the show focus mostly on one of the three big problems. Increasing the number of leads, reducing the customer acquisition cost, or improving the lead quality – that's why they are in growth in the first place. Reports from Gartner and real experience from the guests show that >70% of the buying journey is happening online.
The step-by-step Ebook guide below will help you to get started and analyze the digital buying journey on your website. Take this cheat sheet to accelerate revenue for your company. The buying process has changed, has your website experience?
Get The Buying Journey Guide
Read practical advice, best practices, and expert tips to help you become a master of your website's buying journey