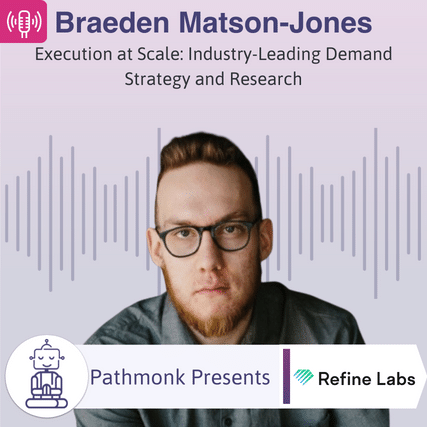 We have to remind ourselves that the way people buy is non-linear and more complicated than we'd like, making attribution more of a problem for our marketers. Helping to shift the way we think about attribution and provide industry-leading demand strategy is Refine Labs. Refine Labs is a progressive demand strategy and research firm focused on growth-stage B2B SaaS companies. Performance Marketing Manager, Braeden Matson-Jones deep dives into all things demand generation, attribution, and content marketing.
Take The Next Step on Your Growth Journey
Growth Marketers in the show focus mostly on one of the three big problems. Increasing the number of leads, reducing the customer acquisition cost, or improving the lead quality – that's why they are in growth in the first place. Reports from Gartner and real experience from the guests show that >70% of the buying journey is happening online.
The step-by-step Ebook guide below will help you to get started and analyze the digital buying journey on your website. Take this cheat sheet to accelerate revenue for your company. The buying process has changed, has your website experience?
Get The Buying Journey Guide
Read practical advice, best practices, and expert tips to help you become a master of your website's buying journey