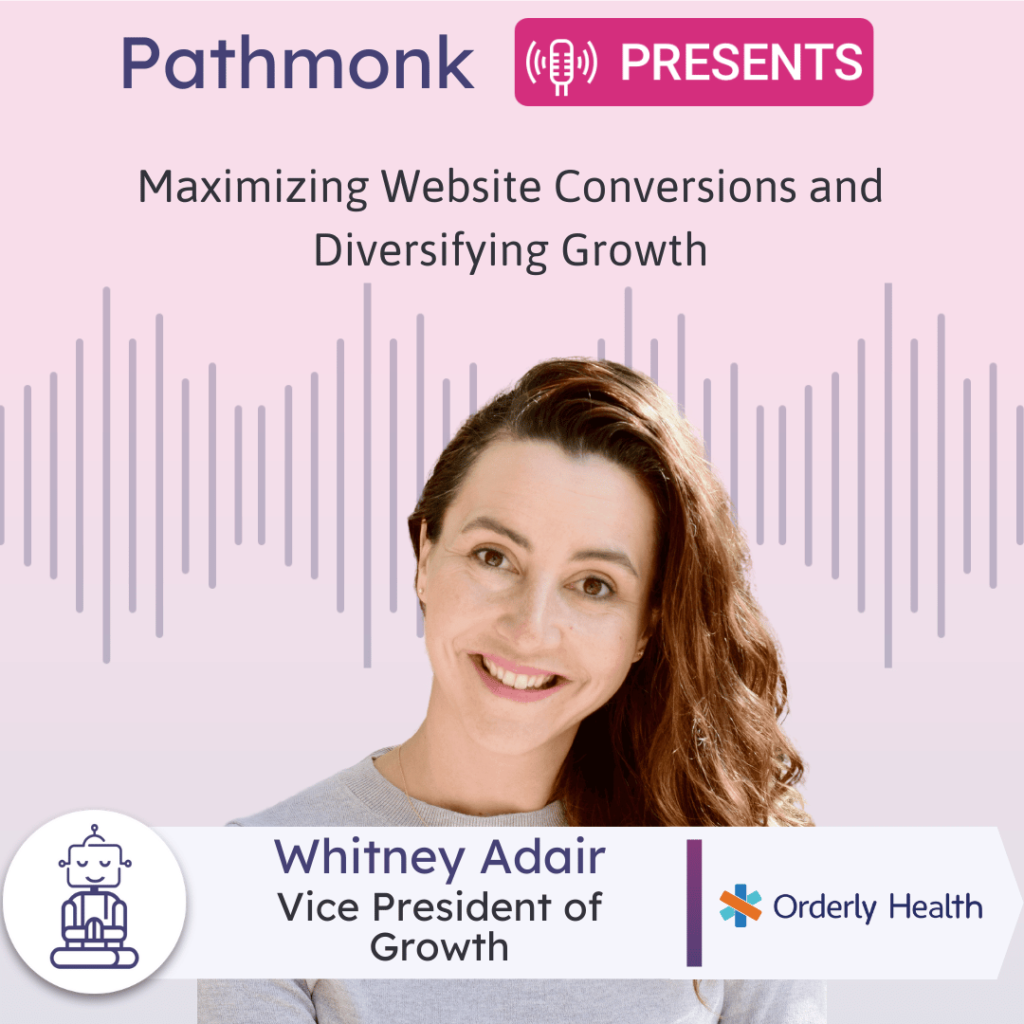 Introduction
Everybody wants control and you certainly what control of your data to make informed and accurate decisions. Orderly Health uses AI and machine learning to automate and improve provider data workflows across the healthcare ecosystem. Whitney Adair, Vice President of Growth explains that their core mission is to ensure patients can access the right clinicians at the right time by presenting accurate provider data. Orderly Health is launching a new product that helps patients understand where clinicians are working and if it aligns with their network. Their diversified growth strategy includes outreach, content marketing, and their website. By publishing content that demonstrates their understanding of the problems they solve, they have been successful in attracting visitors to their blog and website. The website serves as their digital front door, especially for those in the awareness stage, and plays a crucial role in converting visitors into potential businesses or setting up calls with their team. As a B2B SaaS company, they prioritize specific social media channels, recognizing that they maximize website conversions by establishing their credibility and providing information about their services. As the VP of Growth, Whitney focuses on storytelling and targeting the right audience.
Take The Next Step on Your Growth Journey
Growth Marketers in the show focus mostly on one of the three big problems. Increasing the amount of leads, reducing the customer acquisition cost or improving the lead quality – that's why they are in growth at the first place. Reports from Gartner & real experience from our guests show that >70% of the buying journey is happening online while the competition for leads online is increasing.
The step-by-step Ebook guide below will help you to get started & analyse the digital buying journey on your website. Take this cheat sheet to accelerate revenue for your company.
Free AI-Powered Buying Journey Toolkit
Learn how to optimize your buying journey and speed up your revenue with top strategies and invaluable resources.