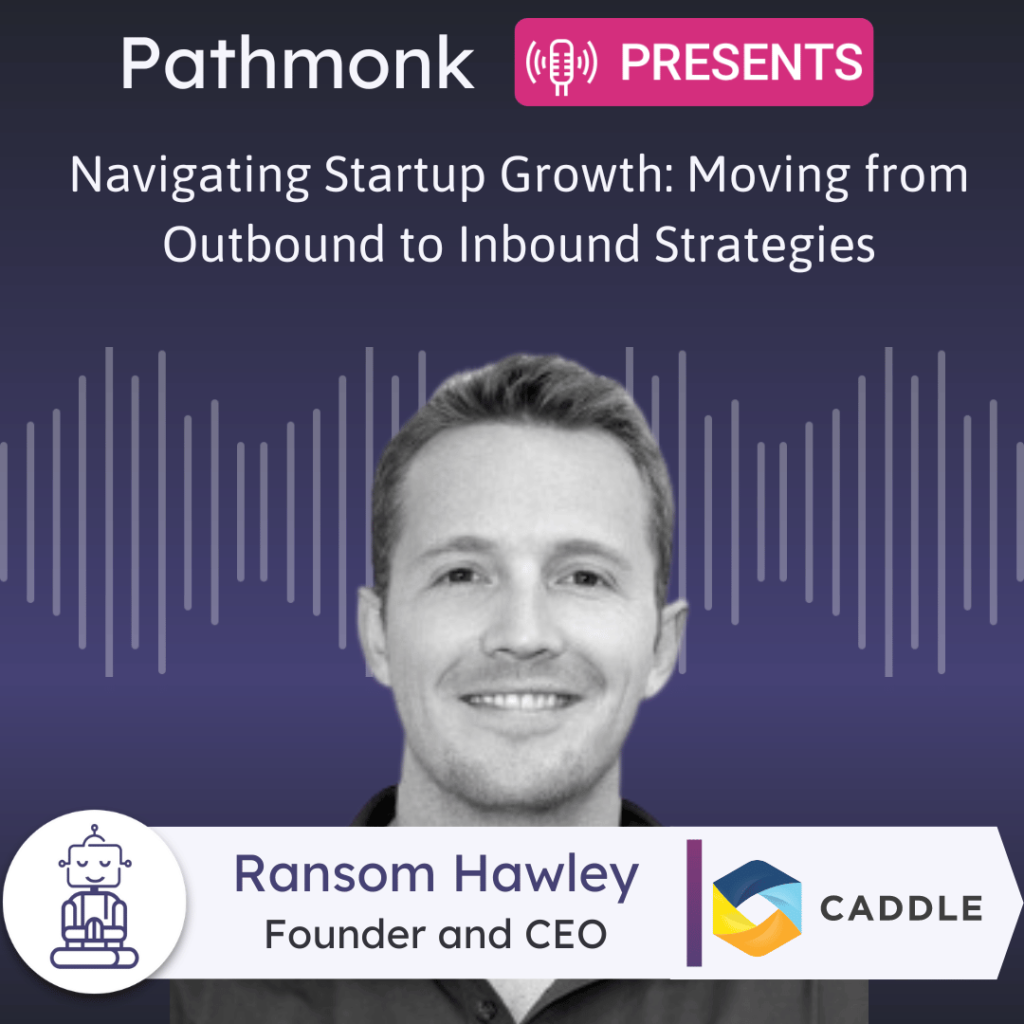 Introduction
We're all about leveraging insights and data to make actionable changes. So we were eager to welcome Fonder and CEO of Caddle, Ransom Hawley. Caddle is the largest mobile-first insights platform that rewards Canadians for sharing data and engaging with brands. Ransom helps us understand how it works. Consumers download the app and get rewarded for sharing their data and engaging with brands by uploading receipts, responding to surveys, purchasing products, and opting into different ways. Ransom discusses their lead generation channels as they rely on outbound methods, such as more referrals from existing clients. And their website has been updated recently to focus on ratings and reviews while supporting customer research. Caddle's focus is on receipt data and syndicating ratings and reviews. Ransom admits that the website's role needs optimization and improvement as they begin to scale its growth. Ransom dives into the challenges of startup growth and balancing a remote team. 
Take The Next Step on Your Growth Journey
Growth Marketers in the show focus mostly on one of the three big problems. Increasing the amount of leads, reducing the customer acquisition cost or improving the lead quality – that's why they are in growth at the first place. Reports from Gartner & real experience from our guests show that >70% of the buying journey is happening online while the competition for leads online is increasing.
The step-by-step Ebook guide below will help you to get started & analyse the digital buying journey on your website. Take this cheat sheet to accelerate revenue for your company.
Free AI-Powered Buying Journey Toolkit
Learn how to optimize your buying journey and speed up your revenue with top strategies and invaluable resources.