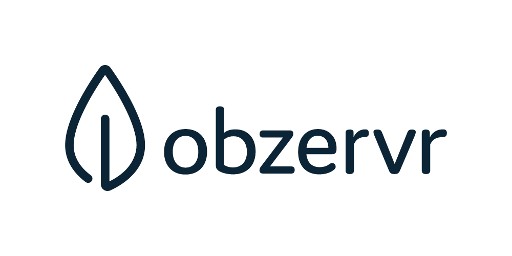 COMPANY: Obzervr is the premier personal digital assistant and mining asset management software in the pocket of every Operator. Obzervr unifies all the aspects of fieldwork into one easy-to-use mobile application in order to streamline workflows.
Obzervr Reached a 280% Uplift in Their Conversion Rate
Obzervr is the premier personal digital assistant and mining asset management software in the pocket of every Operator. Obzervr unifies all the aspects of fieldwork into one easy-to-use mobile application in order to streamline workflows. 
Their biggest focus at the moment is the safety of those workers with the added benefit of eliminating paper-based data collection inefficiencies. Save paper, save money and transform.
It leverages an integrated mobile application that connects field teams to head-office business systems, the machines these teams work on, and each other, allowing businesses to work safer and smarter.
Tessa Gunn who is passionate about her work as the marketing coordinator and Tania Walter, an accomplished executive with more than 20 years of experience, knew they had more customers to reach, specifically online customers, who could improve productivity and visibility. 
The Challenge:
How to Increase Conversions in a Long Buying Journey
With the ability to empower every operator and create a standardized workflow Enterprises should be knocking at the virtual doors of Obzervr. This, unfortunately, wasn't the case. Enterprises naturally have a longer buying journey. A buying group can involve 6 to 10 decision-makers, each armed with pieces of information they've gathered independently who then have to make an informed and unanimous decision. 
As the digital space becomes an increasing necessity to any business marketing. B2B buyers naturally expect to receive the same thorough customer service on a website as they do in face-to-face sales interactions. As the numbers rise in enterprise buyers using the internet to search, qualify, evaluate, and select suppliers, the opportunity to deliver has a tremendous impact on the B2B buyer's opinion. 
The experience a supplier provides during the decision-making process is as vitally important as the quality of the actual products. With the expectation of a quality experience manufacturers need to cater to these digital buyers with services that educate, guide, and understand the buyer's needs. Tess and Tania knew that providing the right information at the right moment and ensuring there was a simplified and streamlined buying process, would increase their digital conversions.
The Key Question:  How to optimize each stage of the buying journey without changing the structure of the website?
Buying Journey analysis is the process of measuring and analyzing the Buying Journey of your potential leads on your website. Marketers that want to generate leads use the buying journey data to assess the performance of each stage of the buyer's decision-making process. With this data, they can figure out what they're doing well and what requires improvement.
The Buying Journey is the process that buyers go through to become aware of, consider, and decide to purchase your product or service. With easy access to information today, buyers gain all the information they need quite independently on your website and through other online sources. So it's no surprise that almost 70% of buyers' journeys are done independently online.
So, the question that Tania and Tess faced was how they could effectively influence and engage each visitor in real-time and ultimately increase website lead generation.
Get The Buying Journey Guide
Read practical advice, best practices, and expert tips to help you become a master of your website's buying journey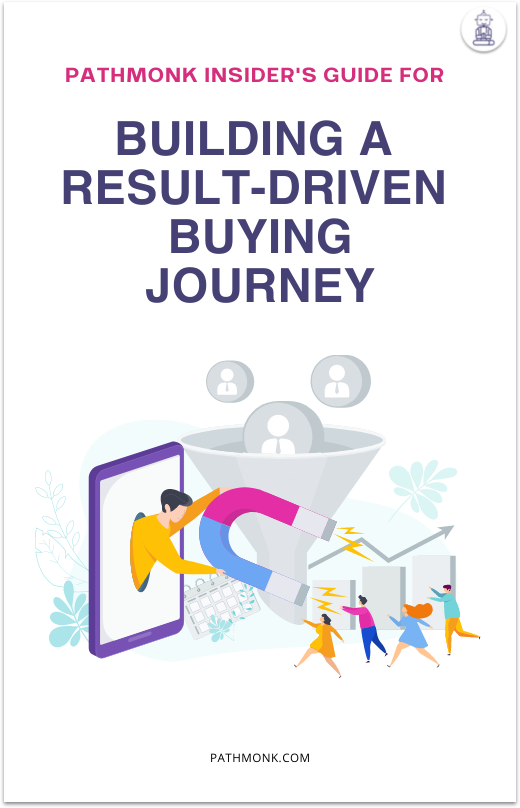 The Solution:
Support the Long Buying Journey with Micro Experiences that Help Users Make a Decision
Users canvasing the internet for a product in this industry spend time researching and ensuring they are making the best choice. If you are not offering an enhanced user experience it is easy enough for a prospect to move on to a competitor. However, by offering those users appropriate material balanced with a streamlined buying process you can influence your audience in those key moments.
The opportunity to create a seamless customer experience across all channels while being useful and anticipating users' needs was exactly what Tania and Tessa wanted for further growth and increased conversions, which the company deserved to see. They opted to use Pathmonk's easy integration to provide users with micro-moments. By optimizing the setup the team could choose conversion goals for each stage of the journey that would best suit the users' needs. With Pathmonk these goals can be edited and tailored when desired. 
Awareness Stage Goal:

Product Evaluation Checklist Download
Consideration Stage Goal:

Case Study Download
Final Goal 1:

Book a Demo
Final Goal 2:

Download the PRODUCT WORKFLOW
Pathmonk detects the intent-rich moments that shape the visitor's decision on whether to stay, sign up or leave the website. These game-changing moments are significant in converting website traffic. With Pathmonk's intelligence Obzervr's prospects were supplied with educational and actionable content in key purchasing moments.
Pathmonk delivered micro-moments that match the stage of the buying journey to trigger more conversions. With a longer buying journey in this traditional market, users are often at various stages in the conversion funnel. Tania and Tessa wanted to deliver appropriate moments to match the stage of a prospect, while ultimately anticipating their questions and showing the right content. 
Seamless integration is a core value at Pathmonk. As making in-depth and detailed changes to a website requires skill and time, that businesses today don't have, Pathmonk offers a streamlined integration that is complementary to any other incorporated solutions.
Results: A 280% Uplift in Conversions
Without Pathmonk Obzervr had limited online conversions. With a long buying journey, the conversion goal to immediately 'book a demo' did not suit some users at varying stages in their journey. As Tania and Tessa began to focus on understanding the buying journey they knew those conversion goals needed to be adapted for each stage. 
As clients navigated their website their questions were answered in key-decision moments. Users felt catered to in the digital space with no loss of service or quality. With Tessa and Tania's willingness to embrace this new-age micro-moment marketing they quickly witnessed the benefits. From a non-converting page, the company now collects more than a dozen conversions from highly valuable leads.
Pathmonk takes your sales proposition and provides them to your visitors at the right time. Using micro-experiences Pathmonk guides visitors based on their interactions to the most optimal buying journey.
In an overloaded world of information, it is hard to convey the key values of your product and present them in a way that fits each visitor on your website. Pathmonk nurtures your visitors with your key value proposition and builds interest with its revolutionary UX and Artificial Intelligence engine.
Know Why Your Page Is Missing Results
Pathmonk Metrics analyses the growth opportunities & user journey on your website, then generates suggestions on how to improve.