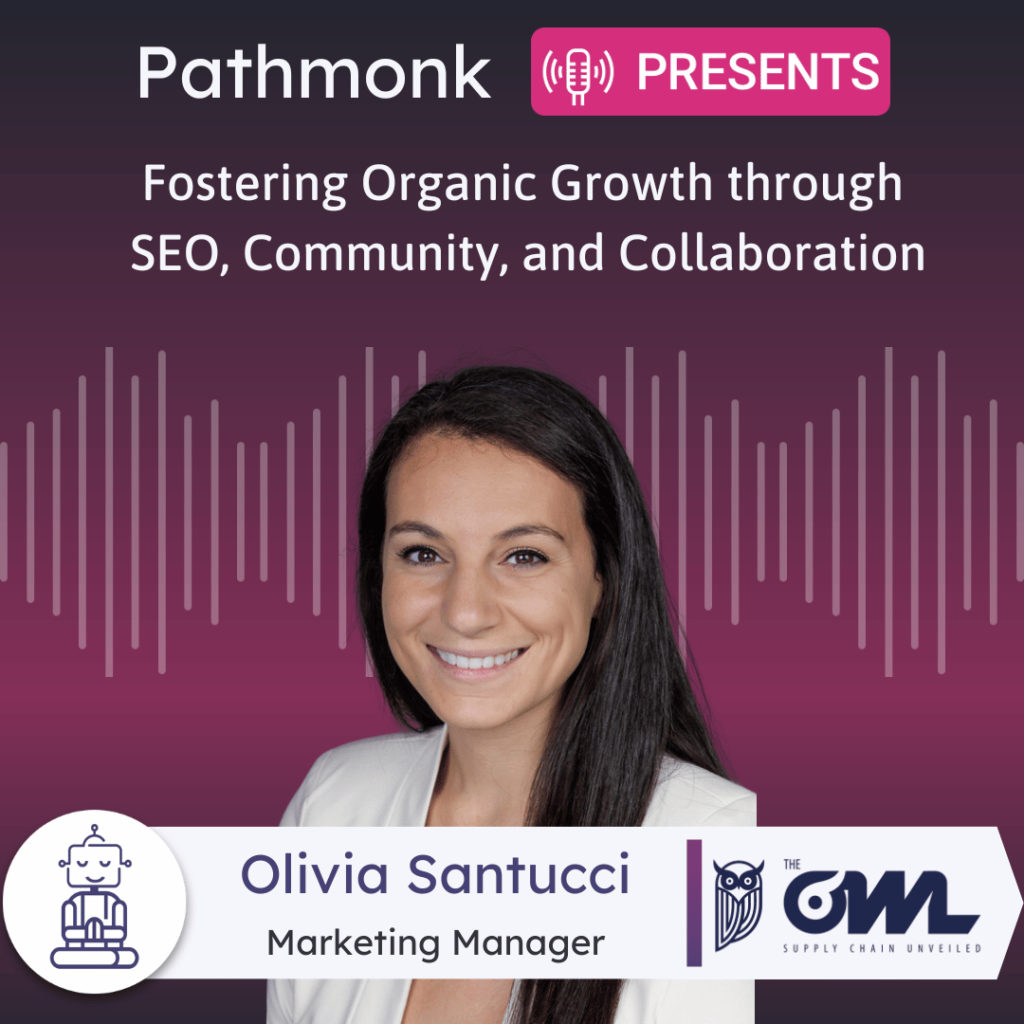 Introduction
Time to start understanding what's really going on in your supply chain? The Owl Solutions is a data intelligence tool for supply chain professionals. Olivia Santucci, Marketing Manager discusses their marketing strategy for client acquisition. They focus primarily on outbound initiatives due to their startup status. They invest resources in generating warm leads through events, networking, and referrals, as the industry they operate in is a tight-knit community where personal connections are effective. They believe in building relationships and showcasing their expertise to establish trust with potential clients. Collaboration and community building, such as partnering with industry experts and running campaigns on relevant topics like data challenges in the supply chain, have proven successful for them. Looking ahead, Olivia recognizes the importance of their website and dives into their plans to prioritize SEO efforts, including backlinks and organic search rankings on Google. They aim to allocate a budget for SEO and leverage platforms like YouTube to enhance their online visibility and attract inbound leads. As the company grows, they anticipate SEO becoming a significant area of organic growth and aim to develop a comprehensive SEO strategy to connect with their target audience effectively.
Take The Next Step on Your Growth Journey
Growth Marketers in the show focus mostly on one of the three big problems. Increasing the amount of leads, reducing the customer acquisition cost or improving the lead quality – that's why they are in growth at the first place. Reports from Gartner & real experience from our guests show that >70% of the buying journey is happening online while the competition for leads online is increasing.
The step-by-step Ebook guide below will help you to get started & analyse the digital buying journey on your website. Take this cheat sheet to accelerate revenue for your company.
Get The Buying Journey Guide
Read practical advice, best practices, and expert tips to help you become a master of your website's buying journey