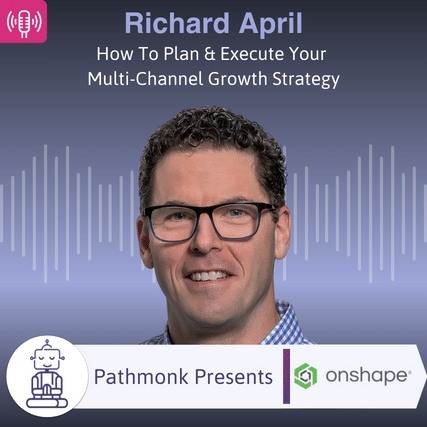 Marketing is a discipline that is constantly evolving. As a marketer, you are always adapting, testing, and innovating. We welcomed the VP of Marketing, Richard April, of Onshape to discover his growth strategy within the industry they serve. Onshape is a PTC SaaS technology, is a product development platform uniting CAD, data management, and collaboration tools. Richard dives into their multi-channel efforts and how data drives their growth strategy. From heat maps to YouTube to education to word of mouth Richard embraces everything that a marketer should be.
Take The Next Step on Your Growth Journey
Growth Marketers in the show focus mostly on one of the three big problems. Increasing the number of leads, reducing the customer acquisition cost, or improving the lead quality – that's why they are in growth in the first place. Reports from Gartner and real experience from the guests show that >70% of the buying journey is happening online.
The step-by-step Ebook guide below will help you to get started and analyze the digital buying journey on your website. Take this cheat sheet to accelerate revenue for your company. The buying process has changed, has your website experience?
Get The Buying Journey Guide
Read practical advice, best practices, and expert tips to help you become a master of your website's buying journey