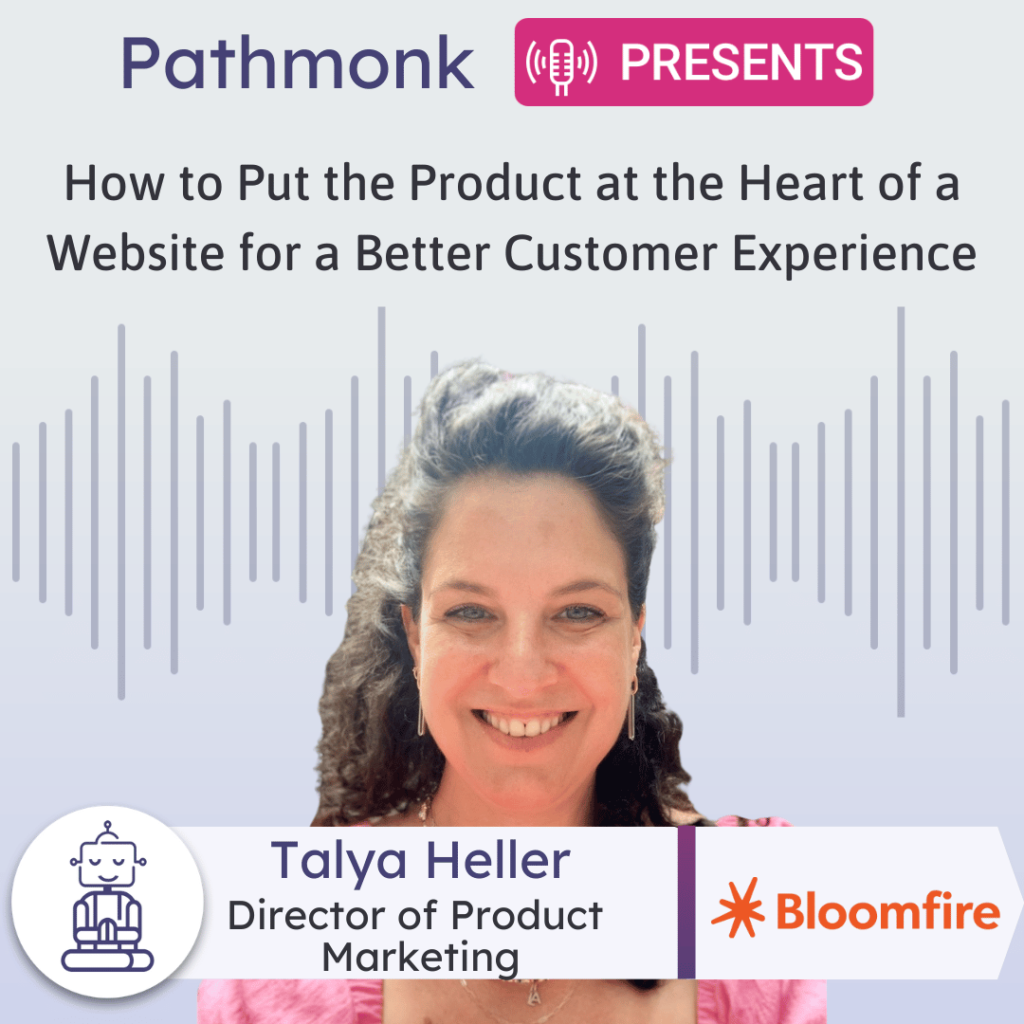 Introduction
'Knowledge can be your business's biggest strategic advantage—but only if your teams can find and leverage the information they need' We welcomed the Director of Product Marketing at Bloomfire, Talya Heller to dive into their Knowledge Management Platform, Bloomfire. Bloomfire is all about connecting teams, empowering employees with better access to knowledge, and enabling them to share it effectively to ultimately create a competitive advantage for their companies. Talya shares insights into the role of their website and what it means for her position as the Director of Product Marketing. Talya is excited to see the website expand from a thought-leadership-driven content machine to a space that satisfies all stages of the buying journey. By putting the product at the heart of a website, Talya helps us understand how this better serves the full buying funnel. Talya dives into the projects she works on, her role in both marketing and sales and the influence this has on customer experience.
Take The Next Step on Your Growth Journey
Growth Marketers in the show focus mostly on one of the three big problems. Increasing the amount of leads, reducing the customer acquisition cost or improving the lead quality – that's why they are in growth at the first place. Reports from Gartner & real experience from our guests show that >70% of the buying journey is happening online while the competition for leads online is increasing.
The step-by-step Ebook guide below will help you to get started & analyse the digital buying journey on your website. Take this cheat sheet to accelerate revenue for your company.
Get The Buying Journey Guide
Read practical advice, best practices, and expert tips to help you become a master of your website's buying journey