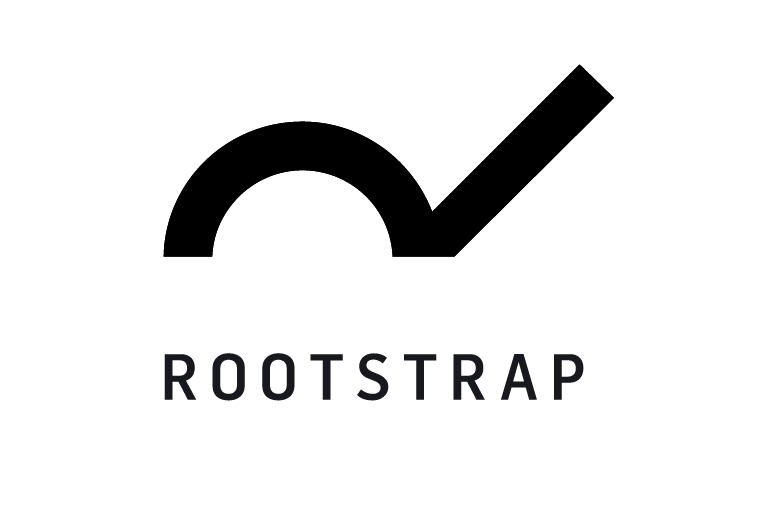 COMPANY: Rootstrap helps companies to scale people, processes, and products through outcome-driven growth. From web development, app building, staff augmentation to UX/UI design they will cover all angles of digital growth.
Rootstrap Used Pathmonk to Get +76% Increase in Lead Conversions
Rootstrap helps companies to scale people, processes, and products through outcome-driven growth. From web development, app building, staff augmentation to UX/UI design they will cover all angles of digital growth. They have helped launch more than 750+ digital products with more than 100 million combined downloads, achieving clients' business goals and generating ROI.
Their talented team of 180+ employees, across the USA, Uruguay, and Argentina, are constantly pushing the boundaries of what's possible to provide their clients with innovative, and cutting-edge solutions. With a growth mindset, the team practices the discipline of continuous improvement, always seeking to exceed expectations in every facet of their work. 
Rootstrap specializes in web development, mobile app development, IT staff augmentation, and emerging tech like AR/VR, artificial intelligence, blockchain and cryptocurrency, chatbots, and machine/deep learning. As innovators in this space, it is no surprise that they would innovate in their own strategies and efforts to increase conversions.
The Challenge:
F
inding
Innovative Ways to Support the Buying Journey on Their Website
As the director of marketing, Patrick Ward looked to increase online conversions by catering to the digital buyer and ensuring the user experience converts prospects successfully. Patrick was ready to innovate and support the buying journey in the best way possible. In order to do that he needed to understand his buyers.
Buying Journey analysis is the process of measuring and analyzing the Buying Journey of your potential leads on your website. Marketers, like Patrick, that want to generate leads use the buying journey data to assess the performance of each stage of the buyer's decision-making process. With this data, they can figure out what has been successful and what needs improvement.
With easy access to information today, buyers gain all the information they need quite independently through websites and other online sources. So it's no surprise that almost 70% of buyers' journeys are done independently online. Many entrepreneurs and companies are pursuing the development of SaaS products. While it may be easy to decide to develop a SaaS product, choosing the right software development agency to do so can be difficult if you don't properly prepare by taking key considerations into account and thoroughly vetting your options.
Patrick knew that if they do not offer an enhanced user experience it is easy enough for a prospect to move on to a competitor. However, by offering those users appropriate material balanced with a streamlined buying process Rootstrap can influence their audience in those key moments. It was essential that they support this expanding audience and their highly-pressured decision-making process. 
The Key Question:  How to optimize content for each stage of the buying journey & engage with prospects in real-time?
The experience and content a supplier provides during the decision-making process are as vitally important as the quality of the actual products. With the expectation of quality and assurance of results, Rootstrap needed to cater to these digital buyers with content that educates, guides and understands the buyer's needs.
Get The Buying Journey Guide
Read practical advice, best practices, and expert tips to help you become a master of your website's buying journey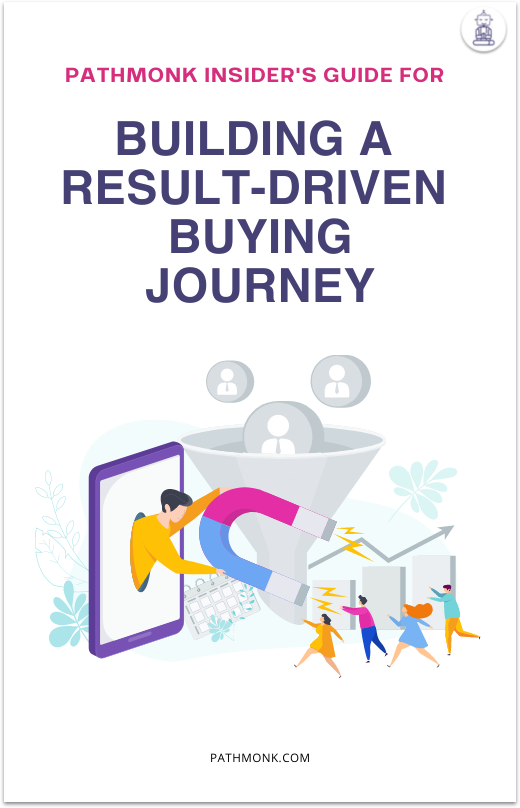 The Solution:
Support the Buying Journey with Micro-Experiences that Help the User Make a Decision
The opportunity to create a seamless customer experience across all channels while being useful and anticipating users' needs can promote further growth and increase conversions. Providing users with micro-experiences that are appropriate to the stage of the buyer assists them in their journey. 
Rootstrap was ready to launch a new, visually dynamic, and engaging website. This wouldn't be enough in their journey to increase lead conversions. They implemented Pathmonk's micro-experiences to enhance their user journey and support the decision-making process with appropriate content. 
During the awareness stage, a buyer realizes they have a problem or pain point and are eager to discover solutions. You have a limited amount of time to capture the visitor's attention. You can take the opportunity to be a part of your audience's buying journey. Focus on helping rather than selling by becoming familiar with who the buyer is and the journey they take on their path to purchase.
Rootstrap opted to introduce its offering and value with an introduction video. Attention spans appear to be decreasing over the years and an ever-growing opportunity to keep page visitors engaged is with introduction videos. Patrick and the team knew It was important to inject the human element to maintain and develop a connection. With an introduction video, they are able to quickly and succinctly highlight their services and lead those visitors further down the funnel.
At the consideration stage, the user will be focused on finding different options on the market and analyzing comparisons between them. This is the moment you can be proud of your product. The visitor should not miss any additional value. 
Magnifying trust enhances customer relationships. Clients feel more confident when there is existing evidence of a secure purchase and when they know what to expect at both early and post-purchasing stages. As online buyers have matured in their experience they already assume that the product owner will only post the benefits of the product. In order to strengthen trust having external reviews and feedback will create credibility. Rootstrap does exactly that with Pahtmonk's micro-experiences by showcasing recent case studies and proof points of how they helped companies like MasterClass and Google reach high-profile figures like Tony Robbins and Snoop Dogg.
In order to provide the best service, you should step into your customer's shoes. Understand the source of the problem and think about how your product or service will solve their problem or improve it. If your customer succeeds, you will. In the decision stage, customers have a profound understanding of specific offerings and need to decide on the one that best meets their needs. 
It may just depend on sending an email, making a call, or scheduling a meeting to conclude the sale – but for that to occur they need to sign up. Clearly communicate the benefits they receive by signing up on your website. In order to be interested and excited about your offering, the value must be distinct and understandable. You need to provide an incentive. Rootstrap offers a clear and straight-to-the-point lead form for a 'Free Consultation'. It clearly highlights the value a prospect can expect from completing the form.
Results:
+ 76 % Increase in Lead Conversions
Pathmonk detects the intent-rich moments that shape the visitor's decision on whether to stay, sign up or leave the website. These game-changing moments are significant in converting website traffic. With Pathmonk's intelligence Rootstraps's prospects were supplied with educational and actionable content in key-purchasing moments.
Pathmonk delivered micro-moments that match the stage of the buying journey to trigger more conversions. With a high-pressured decision-making process and prospects in varying purchasing stages, Patrick wanted to deliver appropriate moments to match the stage of a prospect. Ultimately anticipating their questions and showing the right content. 
Before their new website launch and refocus on the buying journey, Rootstrap offered a standard agency conversion goal "Contact us" and a website that provided the same information to visitors – irrespective of the stage of the Buyer's Journey. They wanted to do and be more. 
After implementing Pathmonk's micro-experiences they were able to increase the free consultation request and win conversions across all stages of the buyer's journey. Pathmonk takes your sales proposition and provides them to your visitors at the right time. Using micro-experiences Pathmonk guides visitors based on their interactions to the most optimal buying journey.
In an overloaded world of information, it is hard to convey the key values of your product and present them in a way that fits each visitor on your website. Pathmonk nurtures your visitors with your key value proposition and builds interest with its revolutionary UX and Artificial Intelligence engine.
Know Why Your Page Is Missing Results
Pathmonk Metrics analyses the growth opportunities & user journey on your website, then generates suggestions on how to improve.