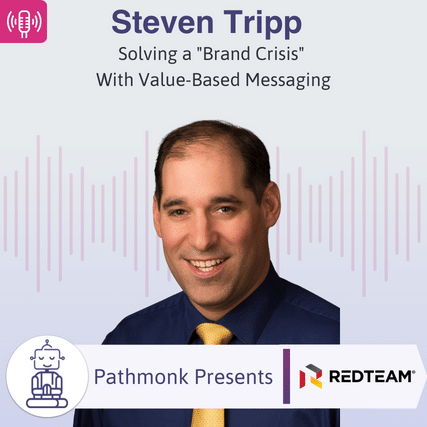 Some of the best solutions, software, and technology are developed by creators who have experienced the pain points themselves. RedTeam offers construction management software created by a contractor solving contractor problems. Growth Marketing Manager, Steven Tripp joins us to give more insight into acquiring products and expanding personas all while managing the brand. With all of this, Steven met challenges with telling their story and worked to transition towards value-based messaging. He gives our listeners insight into what it means to really simplify and clarify messaging and build brand awareness and align content in order to reach their audience.
Take The Next Step on Your Growth Journey
Growth Marketers in the show focus mostly on one of the three big problems. Increasing the number of leads, reducing the customer acquisition cost, or improving the lead quality – that's why they are in growth in the first place. Reports from Gartner and real experience from the guests show that >70% of the buying journey is happening online.
The step-by-step Ebook guide below will help you to get started and analyze the digital buying journey on your website. Take this cheat sheet to accelerate revenue for your company. The buying process has changed, has your website experience?
Get The Buying Journey Guide
Read practical advice, best practices, and expert tips to help you become a master of your website's buying journey