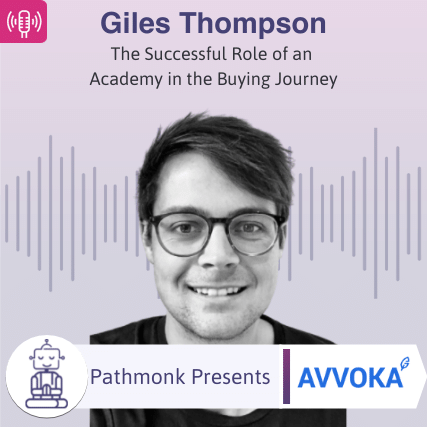 Automation is introducing itself to many industries as companies and individuals aim to streamline and simplify tasks; taking advantage of our expanding technology. Helping to automate legal documentation is Avvoka, a document automation, negotiation, and analytics tool designed to help draft documents, negotiate them, and leverage data insights. Director of Demand Generation, Giles Thompson dives into the role an academy can play in generating leads, funneling interest, and supporting the buying journey. Educational content and the opportunity to learn showcase their expertise in the field and build trust and authority in the industry.
Take The Next Step on Your Growth Journey
Growth Marketers in the show focus mostly on one of the three big problems. Increasing the number of leads, reducing the customer acquisition cost, or improving the lead quality – that's why they are in growth in the first place. Reports from Gartner and real experience from the guests show that >70% of the buying journey is happening online.
The step-by-step Ebook guide below will help you to get started and analyze the digital buying journey on your website. Take this cheat sheet to accelerate revenue for your company. The buying process has changed, has your website experience?
Get The Buying Journey Guide
Read practical advice, best practices, and expert tips to help you become a master of your website's buying journey