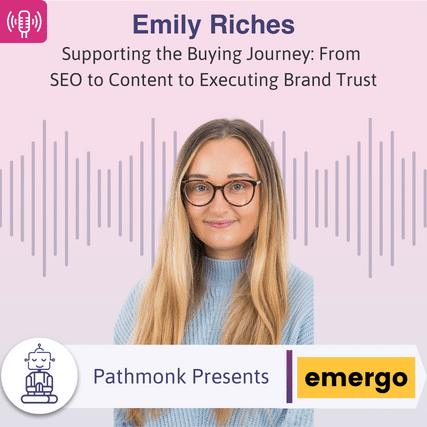 Introduction
In our digital world of buying and online purchases, we forget about the critical step of facilitating those secure online payments. So we were eager to learn more about Emergo, a fintech company that offers a wide suite of technology for small to medium businesses. They specialize in payments, EPOS, online ordering, and loyalty. Marketing Manager, Emily Riches, dives into their efforts to connect with customers and business owners to understand their challenges and pain points. Emergo goes beyond in order to stand out in a competitive space. With competitive pricing and bespoke plans, Emergo adapts to its client's needs and price points. Emergo's marketing channels include cold calling, social media, leaflets, and its website. The website plays a massive role in supporting the buying journey, from awareness to decision-making. Emergo is currently working on a big project to update its website, focusing on fresh new SEO-optimized content, user behavior, and psychology, mobile optimization, and new front features.
Take The Next Step on Your Growth Journey
Growth Marketers in the show focus mostly on one of the three big problems. Increasing the amount of leads, reducing the customer acquisition cost or improving the lead quality – that's why they are in growth at the first place. Reports from Gartner & real experience from our guests show that >70% of the buying journey is happening online while the competition for leads online is increasing.
The step-by-step Ebook guide below will help you to get started & analyse the digital buying journey on your website. Take this cheat sheet to accelerate revenue for your company.
Free AI-Powered Buying Journey Toolkit
Learn how to optimize your buying journey and speed up your revenue with top strategies and invaluable resources.