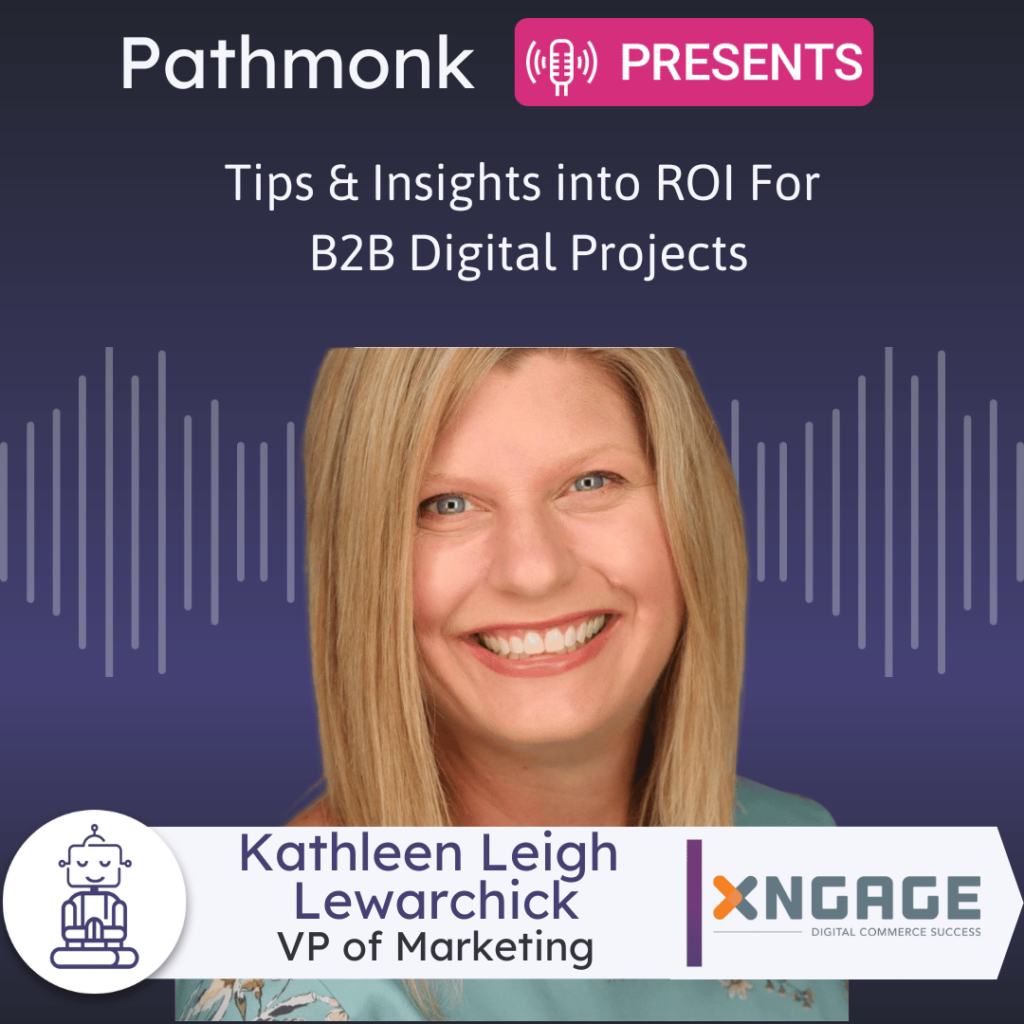 Introduction
Driving traffic, driving conversions, and driving results are all pretty high on our priority list. So we were excited to welcome Kathleen Leigh Lewarchick, VP of Marketing at Xngage. Xngage delivers B2B Digital Commerce Success for manufacturers, distributors, and wholesalers; helping them drive traffic, drive conversions, and drive results. Kathleen dives into their key personas and the balance between thinking about customers both in terms of the B2B end user buyer as well as the sellers. Kathleen provides our listeners with some practical tips and insights into ROI for B2B digital projects. She reminds us to give ourselves permission to be open to the dynamically changing landscape of digital. When looking at ROI, Kathleen says to make sure you're getting credit for all the good work you do. Things like EDI (Electronic Data Interchange) orders, lead generation, reducing operational burden, and increasing sales are all important parts of the bigger picture. Listen in to learn how Kathleen and the team support their own customer journey and increase ROI for B2B digital projects.
Take The Next Step on Your Growth Journey
Growth Marketers in the show focus mostly on one of the three big problems. Increasing the amount of leads, reducing the customer acquisition cost or improving the lead quality – that's why they are in growth at the first place. Reports from Gartner & real experience from our guests show that >70% of the buying journey is happening online while the competition for leads online is increasing.
The step-by-step Ebook guide below will help you to get started & analyse the digital buying journey on your website. Take this cheat sheet to accelerate revenue for your company.
Get The Buying Journey Guide
Read practical advice, best practices, and expert tips to help you become a master of your website's buying journey