COMPANY: ZND has become a worldwide leader in temporary fencing manufacturing with innovation at their core. With considerable manufacturing capacity they are able to provide mobile fences and barriers to prestigious events. Their state-of-the-art and high-quality products leave their customers perfectly satisfied. 
"We are very pleased with the results that Pathmonk has given us from our website."
VSL has Increased Lead Conversions by +138%
VSL is a company that is committed to a sophisticated growth strategy. Their powerful approach offers appointment setting, telemarketing, telesales services to B2B companies. In these uncertain times, VSL's mission is to help every individual client reach their full potential.
Leading the team and looking after the inbound channel is Andy Dickens. Andy was eager to create a cohesive experience that would engage new potential customers. By leveraging relevant content on their website, the ultimate goal was to accelerate and improve the buyer journey, eventually increasing sales productivity. Could Pathmonk increase lead conversions?
The Challenge:
Missing the Chance to Engage Customers in Real-Time
When website conversion slowed down, that was reason enough to review the inbound approach. With a determination to increase conversions in real-time, the team noted the valuable traffic, however, there was an opportunity to lead them further down the funnel in order to create a high-quality lead looking to start a conversation. 
Since Andy is all about efficiency and cost-effectiveness, the team at VSL wanted their website-buying-journey strategy to reflect this. The team was invested in website lead generation, yet they were not generating the results they desired. It was obvious; the team knew that improving the buying journey to drive leads would equate to more value and overall generation. However, they were finding it challenging to easily realize this on their website. Of course, hoping to develop this without copious amounts of effort, in an affordable and structured manner.
Therefore, the key question; How to present a tailored and relevant buyer experience for every unique persona at each individual stage of their buying journey?
As individuals we will be at contrasting stages of the buying journey, with various psychologies and needs, we all require something different. The team at VSL was ready to support the evolving buyer behavior, and effortlessly get visitors to the information they required. Andy knew that getting website visitors and prospects to the information they so desired was an essential element to building a stronger inbound channel, ultimately improving the overall experience.
The Solution:
A better buying journey & increasing results without increasing work
Pathmonk provided VSL with multiple opportunities to create a more tailored and engaging buyer experience across the entire website.
VSL now uses Pathmonk throughout their website, tailoring the experience to each step of the buying journey. As a visitor gets deeper into considering a service from VSL, Pathmonk provides specific micro-experiences to match the customer's evolving information needs. Hence, Pathmonk's messaging is based on a buyer's progress in the buying journey and tailored for relevancy to that stage. 
Given the success the team witnessed, Andy Dickens decided to incorporate an additional Pathmonk feature; Advertising specific Micro-Experiences. Now users that visit VSL's website, from a specific advertising campaign, are provided with micro-experiences that exactly match the content of that particular campaign – enhancing conversions further.
Andy noted specific benefits that would empower the sales;
Pathmonk enables a fast go-live. Andy was determined to find a solution that could be up and running fast. Well, Pathmonk was live on the website within 5 days of the decision, with no additional effort required from VSL. All micro-experiences were created by Pathmonk's concierge service, based on pre-existing content that the team possessed. They required a solution that could support the visitor in each stage of the buying cycle, right out of the gate without any additional effort. 
Pathmonk automatically matches content to the buying journey stage. Wherever a site visitor is in their research journey, Andy wanted to engage with them. Throughout the site Pathmonk provides promotion of key messages through micro-experiences, providing relevant messaging at every step of the buyer's journey.
Pathmonk gets visitors connected to sales fast. With Pathmonk there is no longer a need to send visitors to Contact Us pages or 3rd party booking tools, there is no friction! Instead, Pathmonk provides an immediate conversion process directly on the page.
Get The Buying Journey Guide
Read practical advice, best practices, and expert tips to help you become a master of your website's buying journey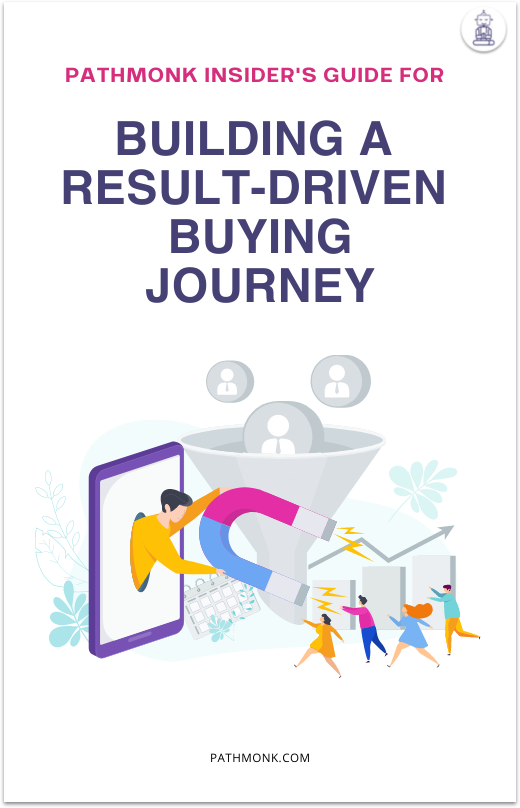 Results:
An Increase in Lead Conversions by +138%
"We have recently implemented Pathmonk in order to get more qualified leads from our website. We had lots of visitors and lots that did not go on to send an inquiry and so far we are very pleased with the results that Pathmonk has given our website."  – Andy Dickens
After the short time it took to launch Pathmonk, VSL started to notice an increase in engagement and leads. Within the first month of the launch, visitors were spending more time on their site, with an increase in pageviews. Both pages-per-visit and visitors increased with Pathmonk. The result; VSL was additionally able to double their leads based on their monthly average.
With Pathmonk, VSL made significant progress on all its primary marketing and sales objectives. These included improving the buyer experience, leveraging their unique value proposition, and improving conversion from their website. 
Pathmonk enables you to analyze the Buying Journey metrics for each individual stage. VSL is using this unique data to influence the promotions they are creating and to further improve the user experience on their website in order to drive more leads. 
Andy and the team at VSL offer proof that by optimizing the Buying Journey you can generate immediate high-quality results and utilize us to increase lead conversions. 
Know Why Your Page Is Missing Results
Pathmonk Metrics analyses the growth opportunities & user journey on your website, then generates suggestions on how to improve.