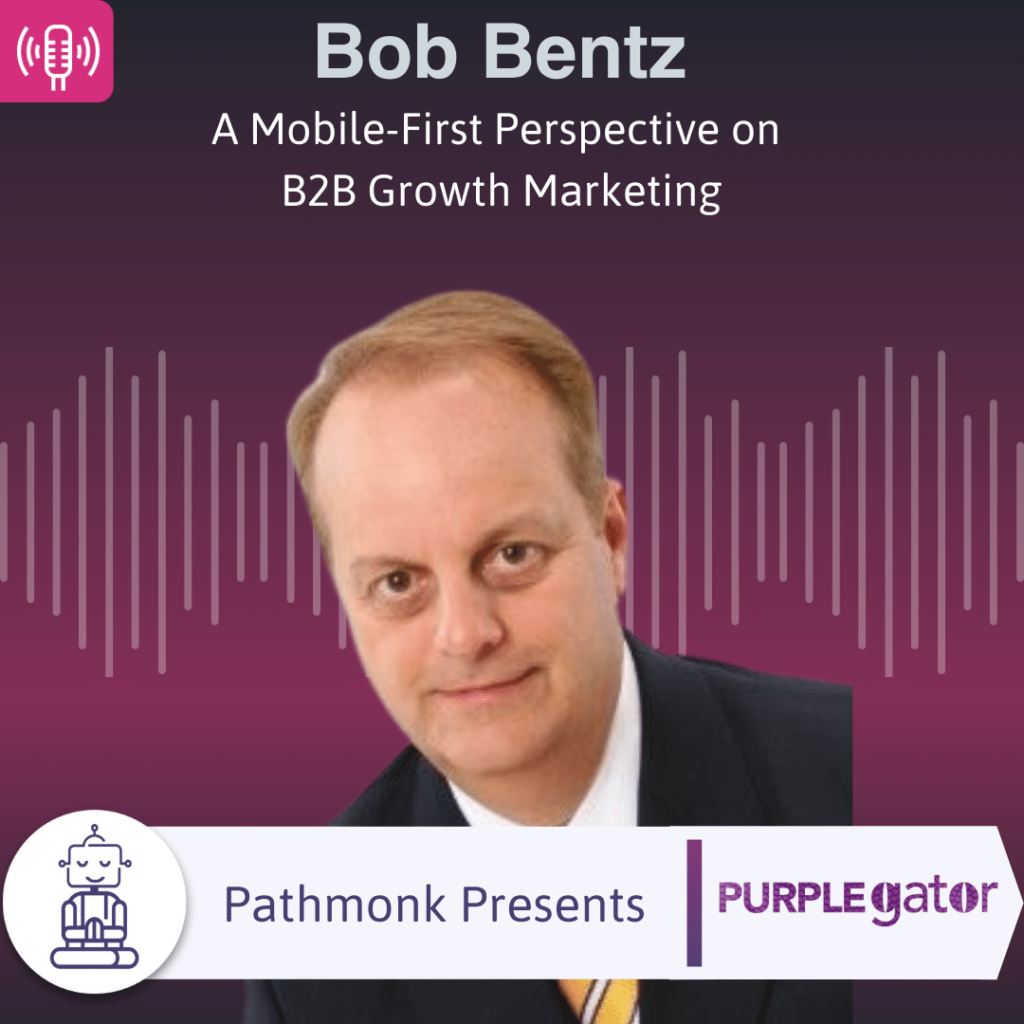 Marketing is a competition for people's attention and today people give a great deal of attention to their cell phones. With the opportunity to get closer to an audience more than ever before mobile-first marketing should be a priority in your growth marketing efforts. The President of Purplegator, Bob Bentz offers us insight into how they operate their business, who they serve, and how they, too, leverage mobile-first marketing. Purplegator is a Mobile-First Marketing and Advertising Agency that uses a variety of mobile and digital targeting strategies to make sure that your marketing is relevant to your target market. Their motto; relevance raises responses!
Take The Next Step on Your Growth Journey
Growth Marketers in the show focus mostly on one of the three big problems. Increasing the number of leads, reducing the customer acquisition cost, or improving the lead quality – that's why they are in growth in the first place. Reports from Gartner and real experience from the guests show that >70% of the buying journey is happening online.
The step-by-step Ebook guide below will help you to get started and analyze the digital buying journey on your website. Take this cheat sheet to accelerate revenue for your company. The buying process has changed, has your website experience?
Get The Buying Journey Guide
Read practical advice, best practices, and expert tips to help you become a master of your website's buying journey