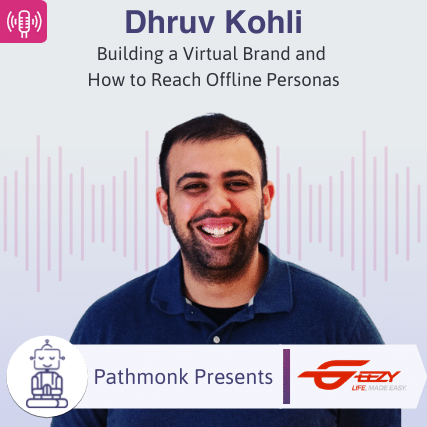 Restaurants, bars, and hospitality, in general, were hugely impacted by the pandemic as in-dining came to a halt and people relied on online delivery. Helping those businesses recover and get back on their feet is Geezy Global. Geezy Global is a food-tech start-up that enables restaurants to optimize their under-utilized kitchens. Their data-driven virtual brands can be implemented in any kitchen. This can be done without any extra overheads and can help owners optimize their kitchens efficiently. We loved talking to the Head of International Expansion, Dhruv Kohli on their efforts to build their virtual brand and reach both online and offline personas in this two-sided marketplace.
Take The Next Step on Your Growth Journey
Growth Marketers in the show focus mostly on one of the three big problems. Increasing the number of leads, reducing the customer acquisition cost, or improving the lead quality – that's why they are in growth in the first place. Reports from Gartner and real experience from the guests show that >70% of the buying journey is happening online.
The step-by-step Ebook guide below will help you to get started and analyze the digital buying journey on your website. Take this cheat sheet to accelerate revenue for your company. The buying process has changed, has your website experience?
Get The Buying Journey Guide
Read practical advice, best practices, and expert tips to help you become a master of your website's buying journey