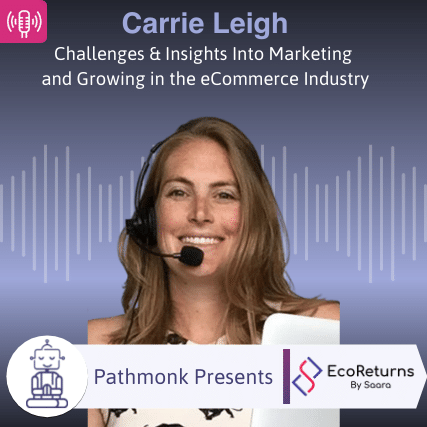 As we buy online more we are unfortunately returning more. Sometimes is just not the right fit, or an item has been damaged or it's just wasn't as advertised. These returns can create a large carbon footprint and highly impact the bottom line of any eCommerce business. Saara is an intelligent returns reduction and automation solution that enables direct-to-consumer brands, e-commerce sellers, and e-tailers to reduce and automate returns. The VP of Marketing and Sales, Carrie Leigh, offers us great insight into the eCommerce world and how her team has worked to acquire and retain customers and common challenges and success that accompany marketing and growing in this industry.
Take The Next Step on Your Growth Journey
Growth Marketers in the show focus mostly on one of the three big problems. Increasing the number of leads, reducing the customer acquisition cost, or improving the lead quality – that's why they are in growth in the first place. Reports from Gartner and real experience from the guests show that >70% of the buying journey is happening online.
The step-by-step Ebook guide below will help you to get started and analyze the digital buying journey on your website. Take this cheat sheet to accelerate revenue for your company. The buying process has changed, has your website experience?
Get The Buying Journey Guide
Read practical advice, best practices, and expert tips to help you become a master of your website's buying journey