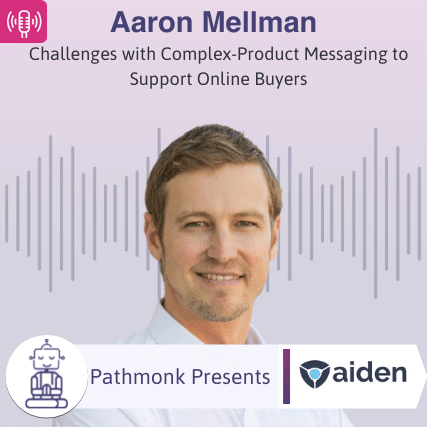 You have limited time to capture an audience on your website. To ensure they understand your value and support them on their buying journey. Messaging is crucial and battling the challenges of complex-product messaging is Aaron Mellman, Marketing Director at Aiden Technologies. Aiden is an AI-powered endpoint-management solution for Microsoft Windows. They make achieving true-desired-state configuration easy.  Arron dives into the unique industry and how he looks to feedback, user data, employee advocacy, and educational content to better support their buyers and improve their messaging.
Take The Next Step on Your Growth Journey
Growth Marketers in the show focus mostly on one of the three big problems. Increasing the number of leads, reducing the customer acquisition cost, or improving the lead quality – that's why they are in growth in the first place. Reports from Gartner and real experience from the guests show that >70% of the buying journey is happening online.
The step-by-step Ebook guide below will help you to get started and analyze the digital buying journey on your website. Take this cheat sheet to accelerate revenue for your company. The buying process has changed, has your website experience?
Get The Buying Journey Guide
Read practical advice, best practices, and expert tips to help you become a master of your website's buying journey