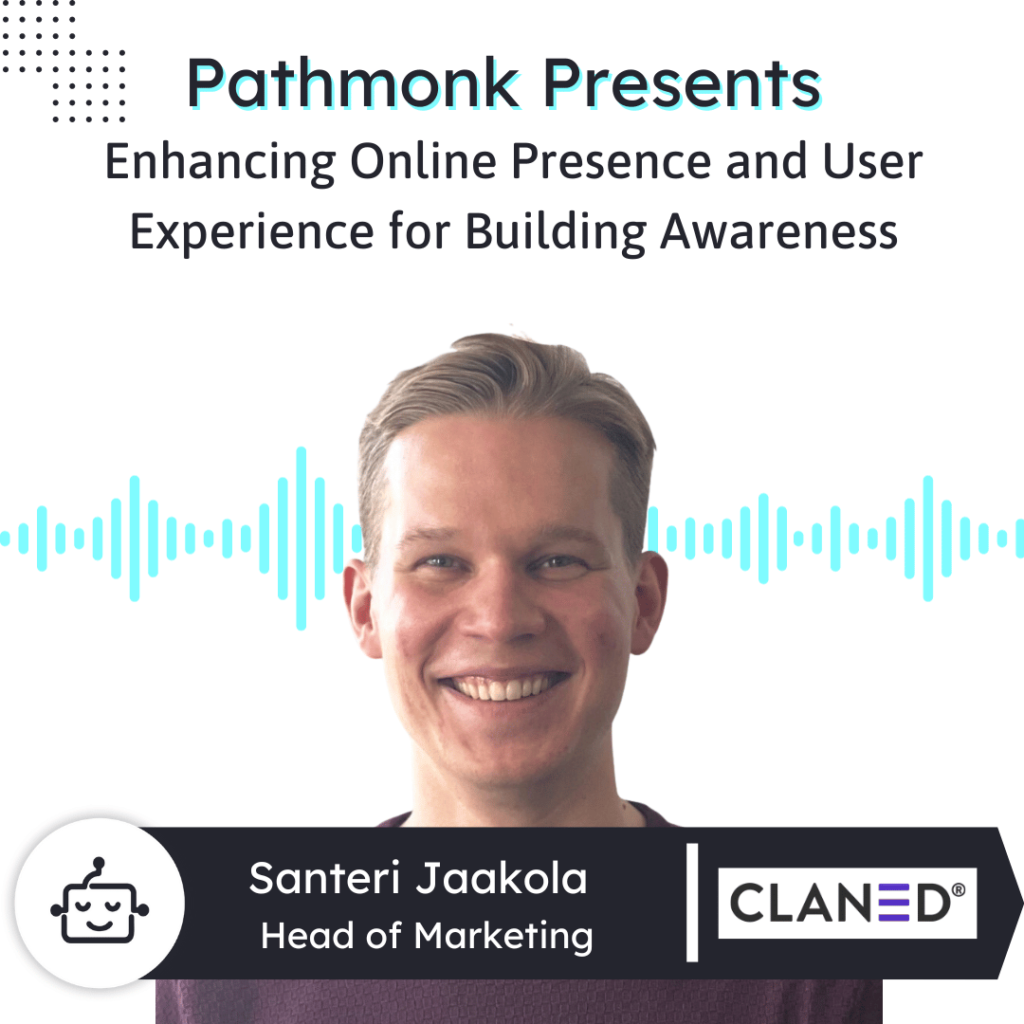 Introduction
Do you know what's cool and empowering? Sharing your knowledge and experience with others. Claned makes that happen with their complete online learning platform. Santeri Jaakkola, Head of Marketing, gives us insight into the company that was founded about 15 years ago to address the shortcomings in training solutions at Nokia. It now provides a software-as-a-service platform for online learning with a focus on social learning elements. Santeri highlights that their primary focus is on scaling up and building awareness through channels such as referrals and LinkedIn, which serve as their top client acquisition channels, while also making efforts to enhance their marketing activities and website to support their growth. The company recently revamped its website to improve the user experience, making it easier to book demos and try the product for free. While the new website has strengths in terms of structure, there are still some errors to address. As the head of marketing, Santeri's role involves not just managing a small marketing team but also activating other departments to think like marketers and involve subject matter experts in content creation to provide valuable insights to customers.
Take The Next Step on Your Growth Journey
Growth Marketers in the show focus mostly on one of the three big problems. Increasing the amount of leads, reducing the customer acquisition cost or improving the lead quality – that's why they are in growth at the first place. Reports from Gartner & real experience from our guests show that >70% of the buying journey is happening online while the competition for leads online is increasing.
The step-by-step Ebook guide below will help you to get started & analyse the digital buying journey on your website. Take this cheat sheet to accelerate revenue for your company.
Free AI-Powered Buying Journey Toolkit
Learn how to optimize your buying journey and speed up your revenue with top strategies and invaluable resources.