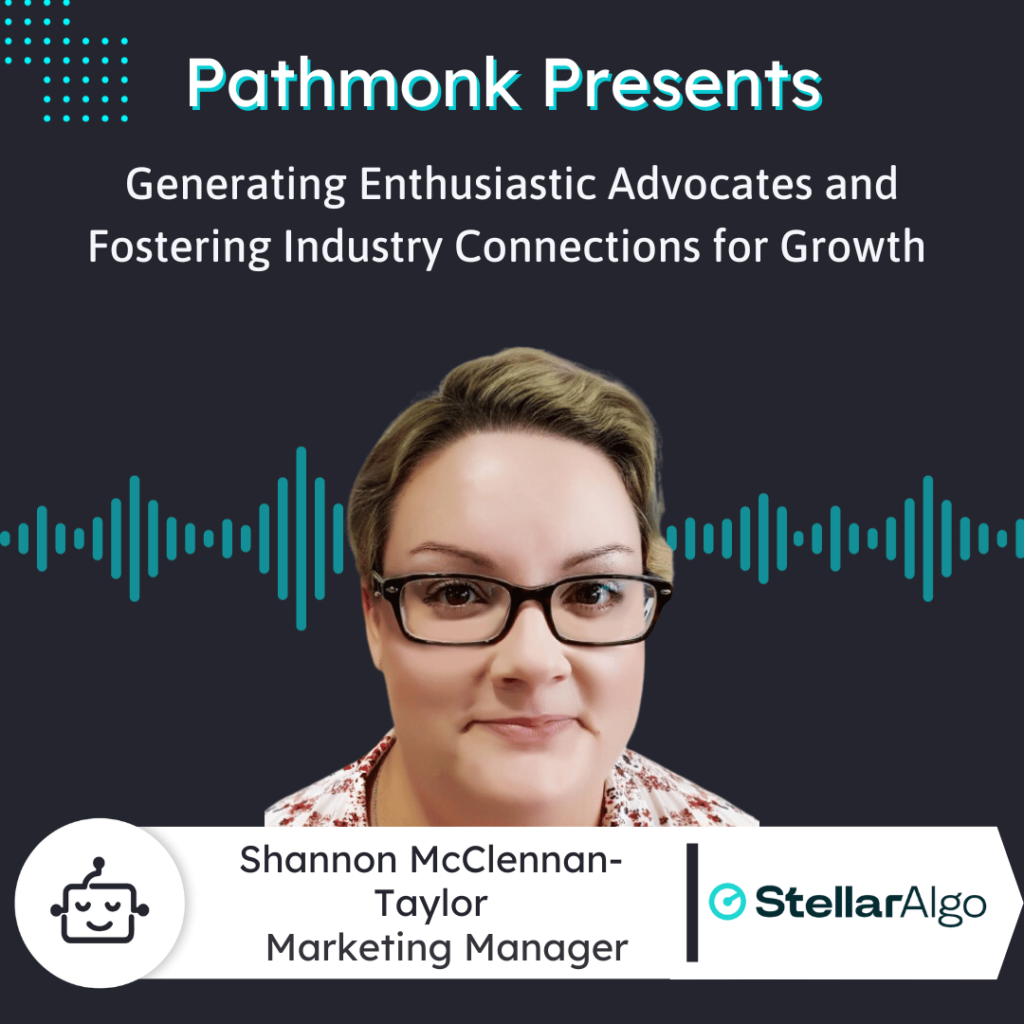 Introduction
Fans are the lifeblood of any passion, the driving force that transforms mere hobbies into cultural phenomena. StellarAlgo helps sports and entertainment properties, and their partners, build lasting relationships with the most passionate customers on earth. Shannon McClennan-Taylor, Marketing Manager joins us to explore their customer cloud platform for the sports and entertainment industry. StellarAlgo helps sports and entertainment properties understand and engage with fans through data analytics, focusing on the digital fan base that doesn't attend venues but still contributes to the fan experience through various channels. Satisfied customers often become enthusiastic advocates, introducing the platform to new teams and leagues as they transition roles. Complementing this strategy, StellarAlgo maintains an active presence on social media, particularly LinkedIn, using it to share success stories and informative infographics that drive traffic to their website. Additionally, webinars play a pivotal role, allowing them to showcase expertise and foster industry connections, positioning them as thought leaders while expanding their reach and impact. This holistic approach reflects their commitment to helping teams and leagues understand and engage with their fans through data analytics, ultimately maximizing fan engagement and revenue across the entire fan journey.
Take The Next Step on Your Growth Journey
Growth Marketers in the show focus mostly on one of the three big problems. Increasing the amount of leads, reducing the customer acquisition cost or improving the lead quality – that's why they are in growth at the first place. Reports from Gartner & real experience from our guests show that >70% of the buying journey is happening online while the competition for leads online is increasing.
The step-by-step Ebook guide below will help you to get started & analyse the digital buying journey on your website. Take this cheat sheet to accelerate revenue for your company.
Free AI-Powered Buying Journey Toolkit
Learn how to optimize your buying journey and speed up your revenue with top strategies and invaluable resources.