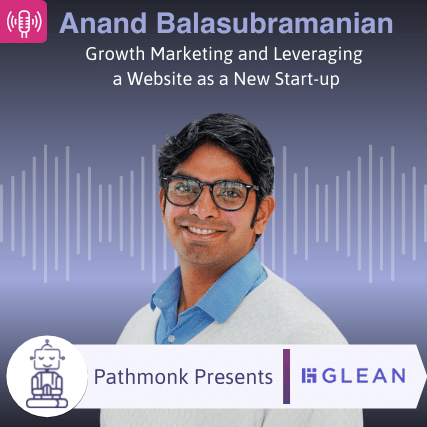 As the O'Jays so wisely said: Money, money,money, money,money! Money, finance, and accounting are pretty critical to our personal and professional lives. Accounts are essential to any team and looking to the future of the finance professionals is Glean, an Accounts Payable solution that combines smart automation with spend intelligence and powers finance teams to drive material savings. Anand Balasubramanian, Head of Marketing, joined us to discuss 2 of their key personas and his insights into growth marketing as a start-up. As they look to grow beyond the start-up phase, Anand is eager to leverage the website more to track and understand their buyer's journey while highlighting their value and driving engagement.
Take The Next Step on Your Growth Journey
Growth Marketers in the show focus mostly on one of the three big problems. Increasing the number of leads, reducing the customer acquisition cost, or improving the lead quality – that's why they are in growth in the first place. Reports from Gartner and real experience from the guests show that >70% of the buying journey is happening online.
The step-by-step Ebook guide below will help you to get started and analyze the digital buying journey on your website. Take this cheat sheet to accelerate revenue for your company. The buying process has changed, has your website experience?
Get The Buying Journey Guide
Read practical advice, best practices, and expert tips to help you become a master of your website's buying journey