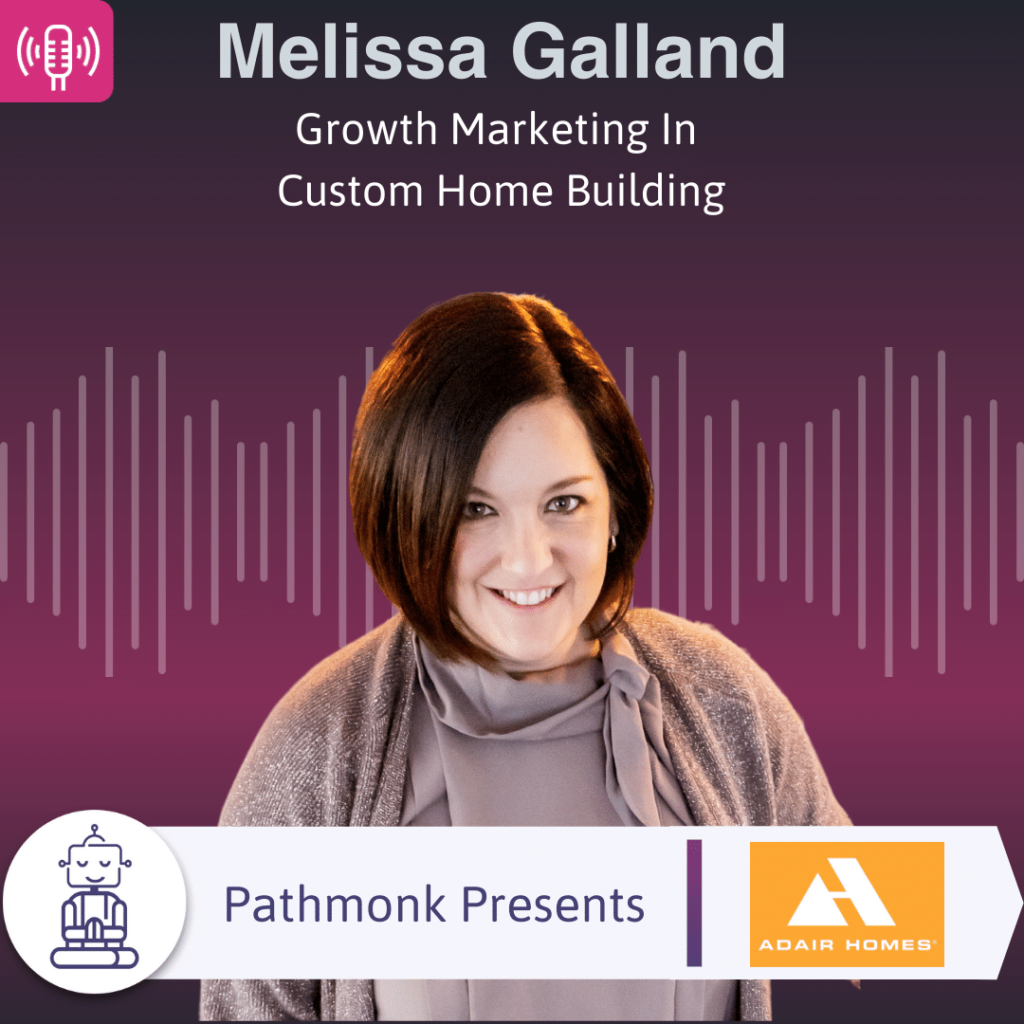 Adair Homes is on a mission to make your dream home a reality. They have been building dream homes for the last 50 years, making sure customers find the perfect home that not only fits their lifestyle but also fits their budget. The Director of Marketing Melissa Galland, joined us today to discuss the industry and her perspective on growth marketing in the ever-growing space. As building a home is a budget game it is equally a visual game. Melissa and the team leverage Pinterest and Instagram coupled with interactive floor plans, calculators, and CTAs on their website to optimize their growth marketing and lead generation.
Take The Next Step on Your Growth Journey
Growth Marketers in the show focus mostly on one of the three big problems. Increasing the number of leads, reducing the customer acquisition cost, or improving the lead quality – that's why they are in growth in the first place. Reports from Gartner and real experience from the guests show that >70% of the buying journey is happening online.
The step-by-step Ebook guide below will help you to get started and analyze the digital buying journey on your website. Take this cheat sheet to accelerate revenue for your company. The buying process has changed, has your website experience?
Get The Buying Journey Guide
Read practical advice, best practices, and expert tips to help you become a master of your website's buying journey