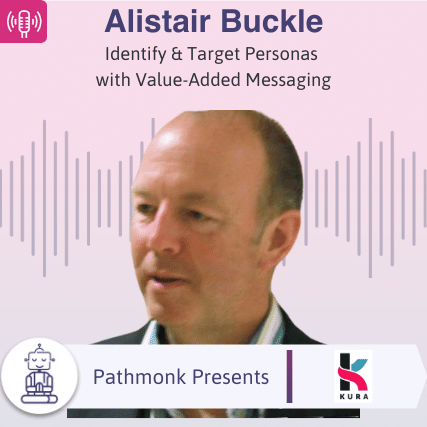 Caring is one of the most important qualities when building trust with others. To show you care as a business can develop loyal and returning customers. Kura joined us today and their name, aptly means, care in Latin. Kura combines leading-edge proprietary technology with the best local vehicle operators nationwide to enable you to maximize safety, efficiency, and well-being on shared transport journeys whilst driving down emissions. The Head of Marketing, Alistair Buckle, joined us to dive further into who they serve, how they target personas and think critically about their messaging to highlight value and need. Alistair discusses their pivot to a SaaS company during the pandemic and how they look to embrace the digital and inbound world of marketing.
Take The Next Step on Your Growth Journey
Growth Marketers in the show focus mostly on one of the three big problems. Increasing the number of leads, reducing the customer acquisition cost, or improving the lead quality – that's why they are in growth in the first place. Reports from Gartner and real experience from the guests show that >70% of the buying journey is happening online.
The step-by-step Ebook guide below will help you to get started and analyze the digital buying journey on your website. Take this cheat sheet to accelerate revenue for your company. The buying process has changed, has your website experience?
Get The Buying Journey Guide
Read practical advice, best practices, and expert tips to help you become a master of your website's buying journey